The NAGRA IV-S is a portable stereo 6.35-mm (¼ inch) analogue audio tape recorder designed for high quality musical recording and for cinema and television applications.
It has two 2-mm audio tracks and a central track for pilot or time code uses depending on the machine type.
The NAGRA IV-S can be delivered in two different versions, which are NQS-L (pilot), and NQS-TC (Time code).
Key features
Each version has three speeds: 38, 19 and 9.5 cm/s (15, 7 ½, 3 ¾ ips), with NAB or CCIR and NAGRAMASTER (at 38 cm/s) equalization standards.
The two audio channels can be connected to two mic. preamplifiers, switchable to dynamic, T (+12V) or P (+48V) condenser with phase reversal or to two current line inputs. The two level potentiometers can be mechanically ganged for easier adjustment. The audio-recorded signals are available on two line outputs.
The NAGRA IV-S contains separate recording and playback heads for confidence playback, a built-in monitoring speaker switchable to source or tape, provision for connection to an external noise reduction system, a reference generator, a modulometer, an alarm indicator for power supply and tape transport.
It also has a patented anti-distortion circuit reducing medium distortion and high-pass filters to attenuate low frequencies on resonance during recording or playback and switchable automatic level control and limiter.
The machine can be fitted with either the NAGRASYNC pilot option or the SMPTE/EBU 80 bits time code option, and may also be powered from either an external supply (ATN-4) or internal batteries.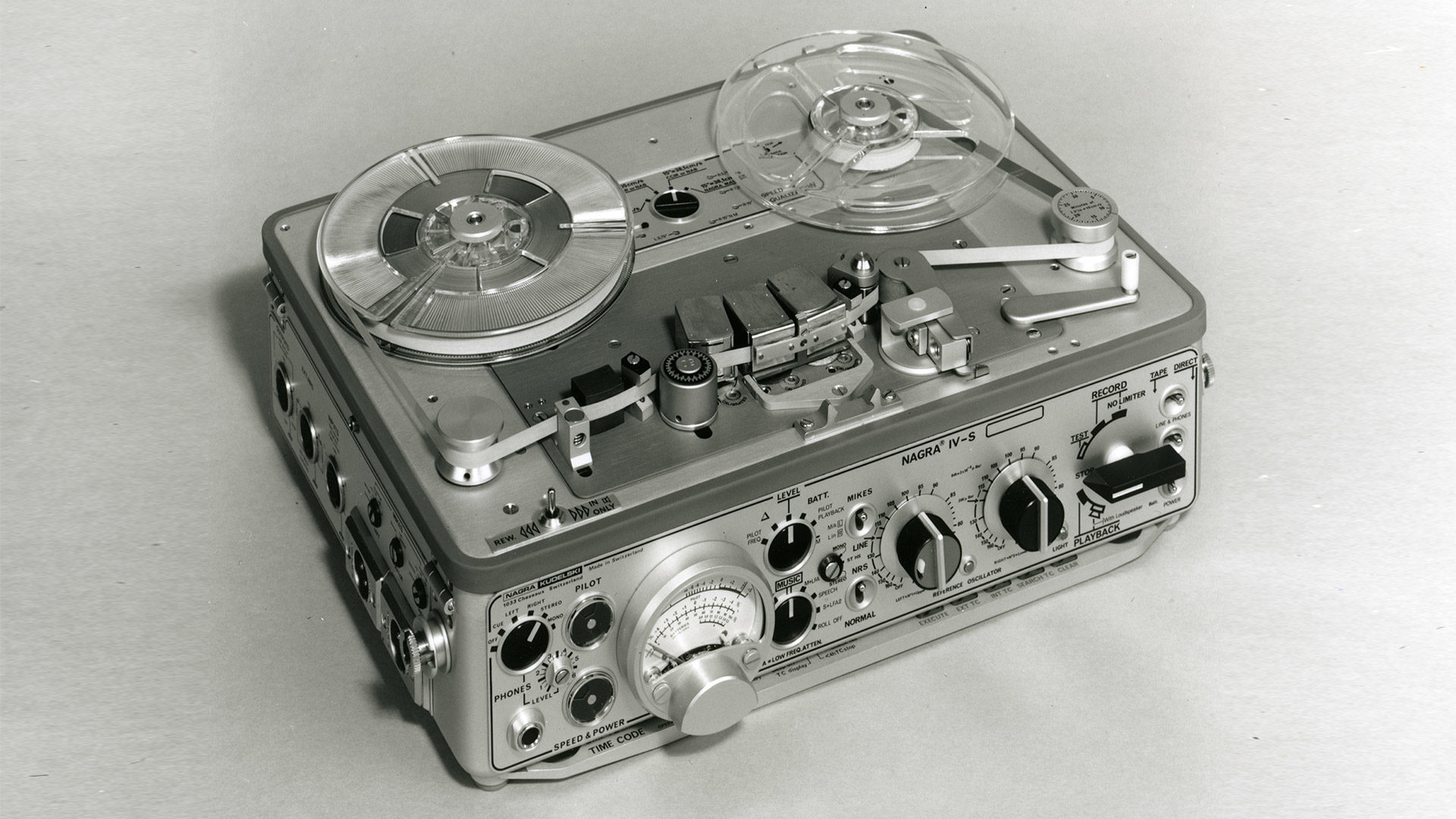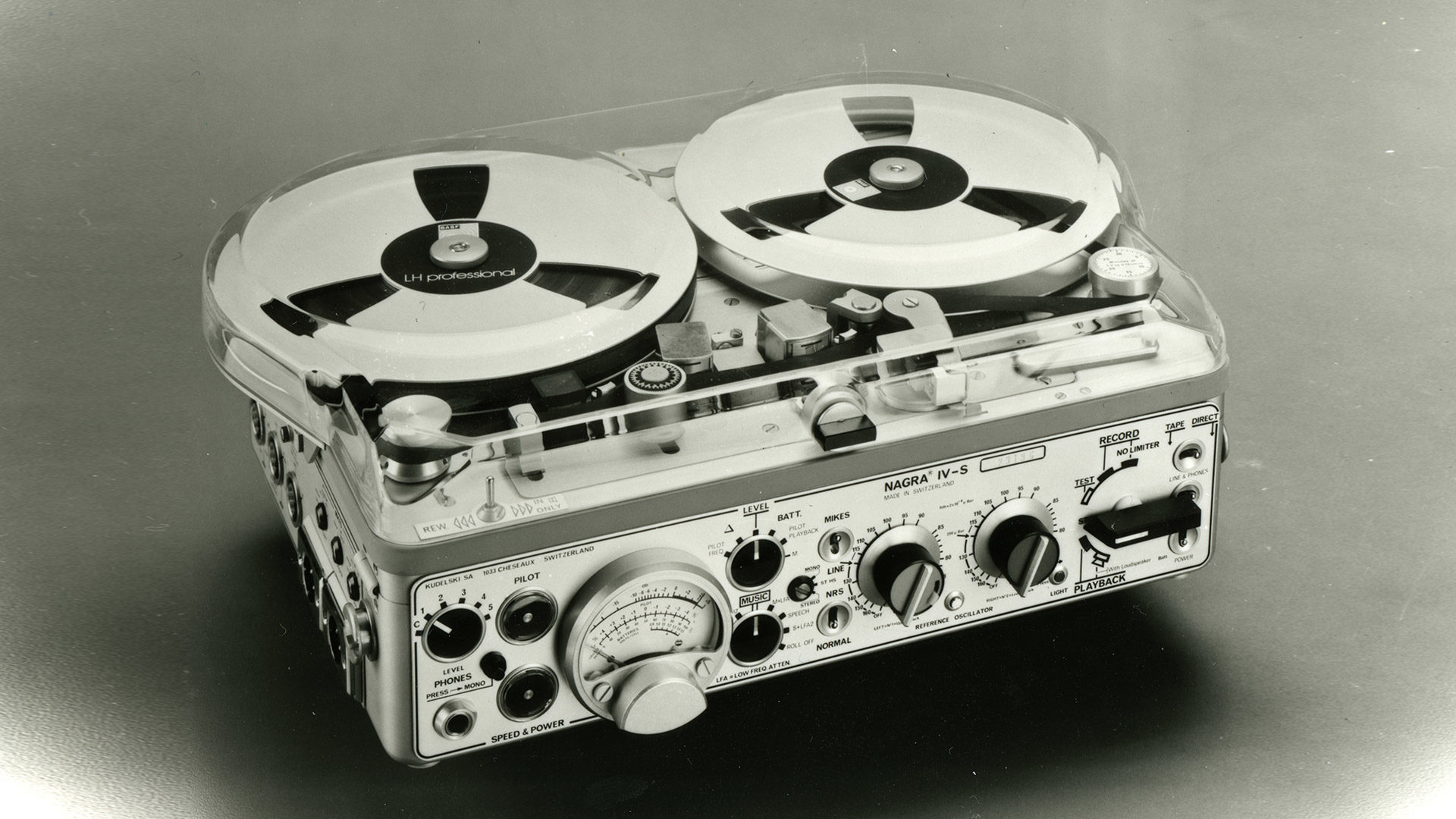 Other products to discover
NAGRA NEWSLETTER: Stay in The know
Get the latest news from Nagra plus some exclusive content directly in your inbox.
UP