The Nagra Reference MC cartridge is now available. The first batch was shipped just before Christmas.
The initial feedback is tremendous. The first lucky customers who have received theirs are thrilled to find that the Reference MC cartridge is cut from the same sonic cloth as our electronics: a wonderful balance  of detail retrieval and musicality. Hallmarks are expansive three dimensional soundstaging, excellent frequency extension combined with impressive texture and timbre presentation. The Nagra Reference MC phono cartridge is destined to become the reference by which other contenders will be compared.
The Nagra Reference MC cartridge is the ideal match for our Reference Anniversary turntable/tonearm system. It is the perfect compliment to form the ultimate analog LP playback system.
Throughout the design processes of both the Reference Anniversary turntable/tonearm system and the Nagra Reference MC phono cartridge we conducted extensive listening sessions in which we  compared our LP source against the legendary Nagra IV-S and Nagra TA tape recorders.
The result is that the Nagra Reference Anniversary turntable/tonearm system, partnered with the Reference MC cartridge, forms a truly a world-class analog source that will reveal the best of your treasured LP collection.
The next production run will be completed in a few weeks.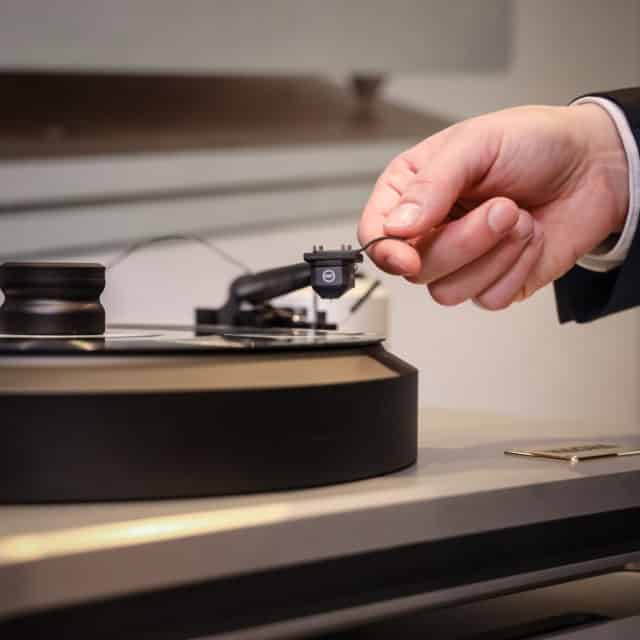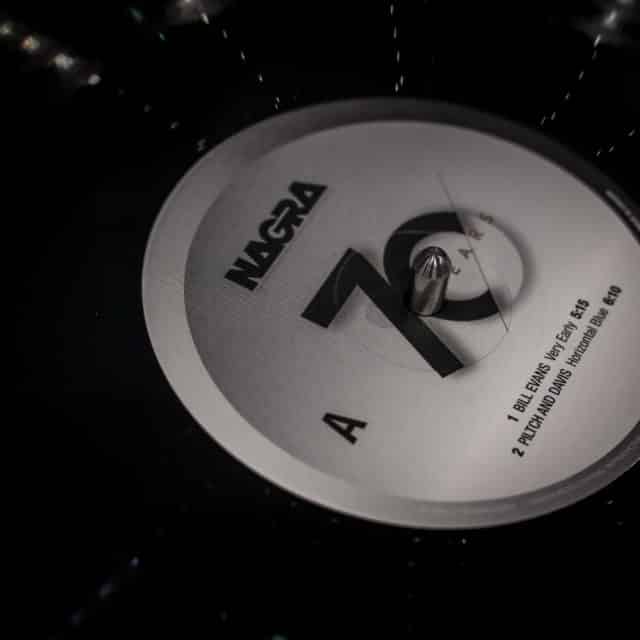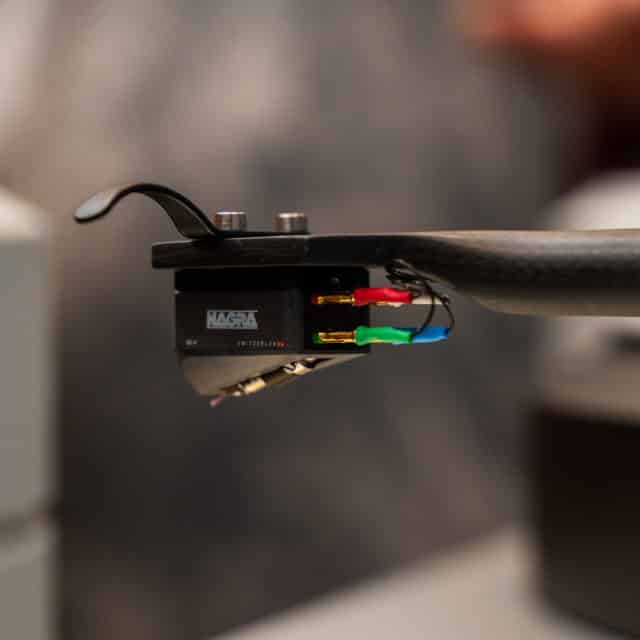 Nagra REFERENCE ANNIVERSARY TURNTABLE around the World
Thanks to our partners,
more music lovers had a chance
to experience the new
at numerous prestigious shows and events.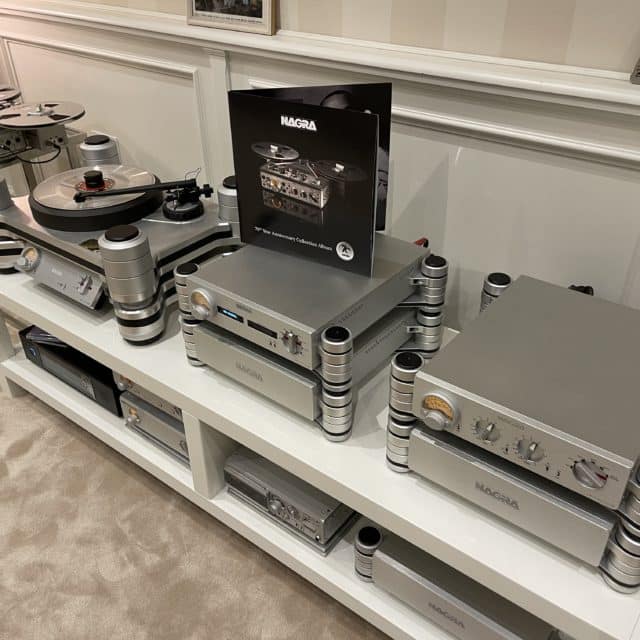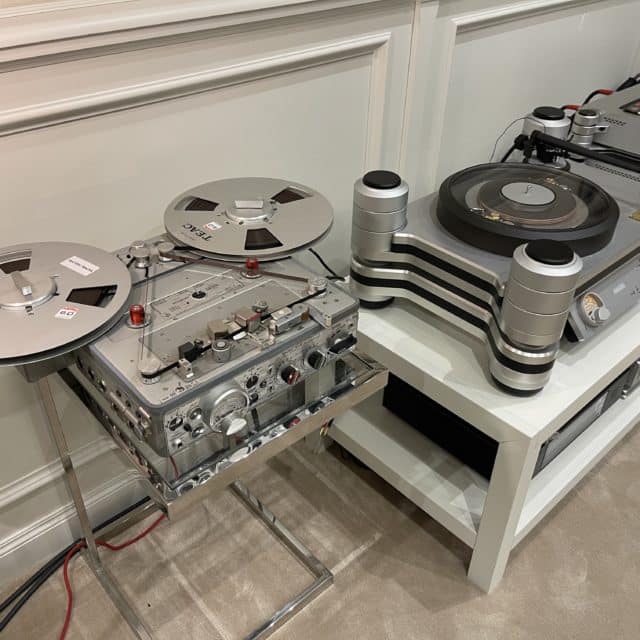 Autumn of Music, Switzerland
November 23-26, 2022
The Montreux Jazz Festival's Autumn of Music is becoming a classic event. It could be called Winter Montreux Jazz Festival in a way. Though it is not as ambitious as its Summer edition, it is a time for musicians to gather and share their passion. The Montreux Jazz Academy offers rising talents a musical residency with mentors to help them nurture their talent.
For its 8th edition, the Academy took place place under the direction of four London-based artists: producer Gilles Peterson, saxophonist and rapper Soweto Kinch, multi-instrumentalist Emma-Jean Thackray and saxophonist Chelsea Carmichael. All four participated in the Montreux Jazz Festival last summer.
Nagra is very pleased to be associated with this great event and installed a NAGRA REFERENCE Anniversary turntable as well as a CLASSIC PHONO and CLASSIC PREAMP to provide sound to the Listening Sessions in which top producers and artists shared their ideas and passion with musical examples. The artists were thrilled to be able to play such a high end system and commented very positively on the sound. Nagra looks forward to continuing to support the Montreux Jazz Festival's long standing commitment to both established and up and coming artists.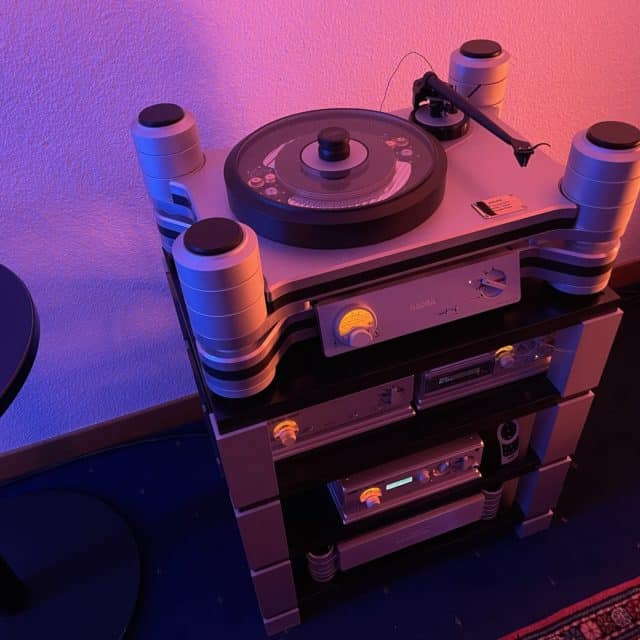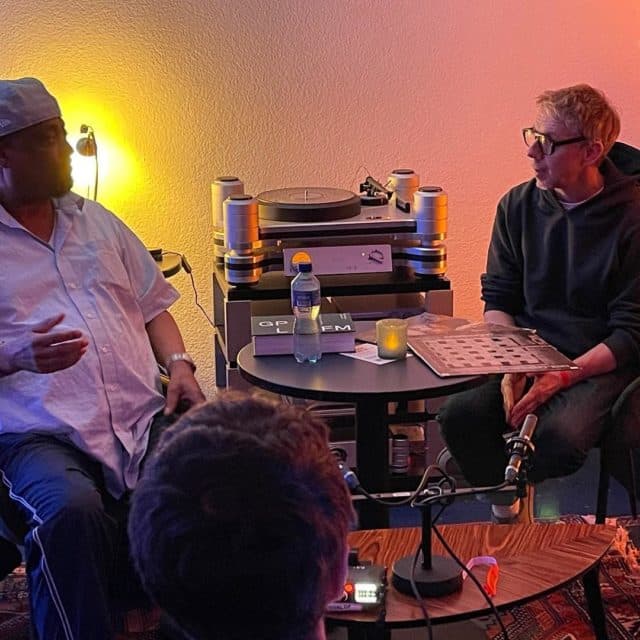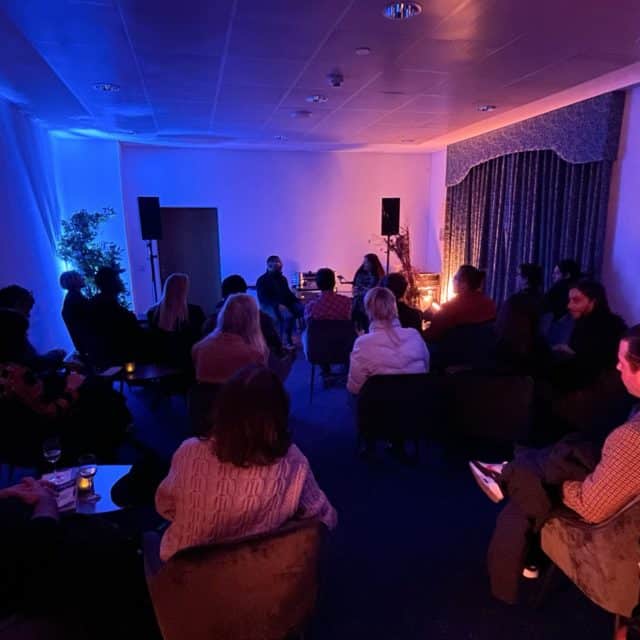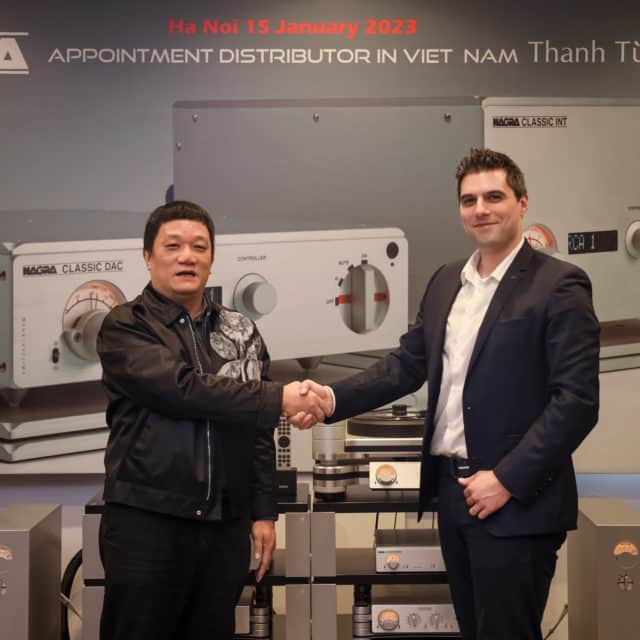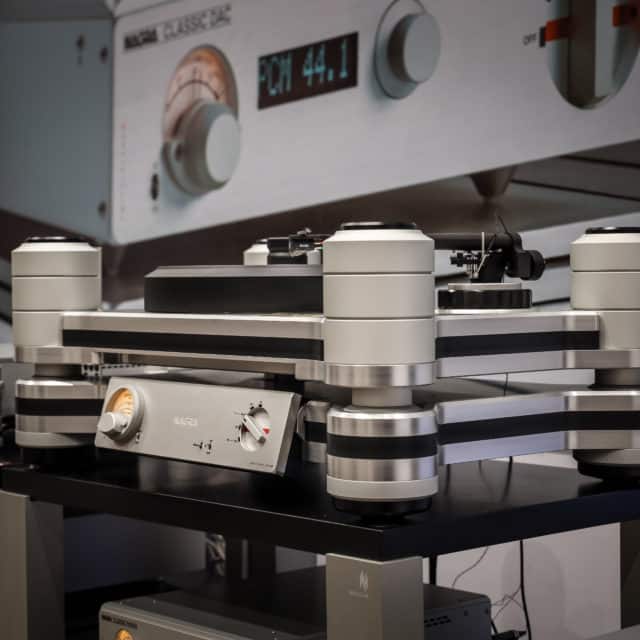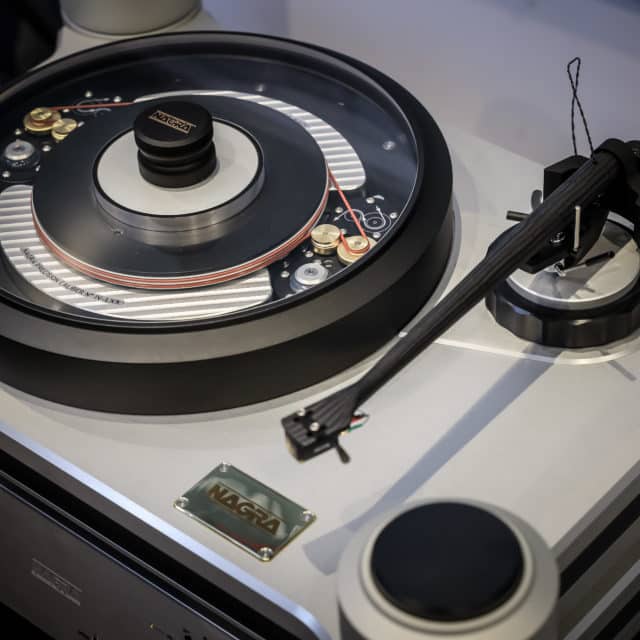 I began my career recording on analog tape using two tracks mixed live. In 1998 I used a DAT  recorder as well as a Sony reel to reel machine. This was my standard equipment for a few years. It was in 2001 that I made my first recording using the legendary Nagra IV-S tape machine employing the NagraMaster EQ curve circuit. The piece that I recorded was The Seven Last Words of Christ written in 1867 by the French Romantic era composer and organist, Théodore Dubois. Returning to my studio after the session and upon first playback I was struck by the very big sound and the immediate emotional connection to the music that it provoked. Sonic standouts were the very lifelike lower registers of the work's organ and the timbre of the soprano vocal. It was something that I had never heard before in my previous recordings.
Twenty years later this is still what I prefer to bring back to my Fidelio 2xHD Mastering Lab as a reference master of the recording session. Although I also recorded for 10 years with a digital multi- track system with good results, I never really experienced the presence and emotional connection with digital as I do with the Nagra IV-S analog tape machine. There is a humanness and organicity when the chain from microphone to speaker to listener is all analog without any digital conversion of the original waveform. Direct to disc recording can be a step forward but it comes with cost. Because there can be no editing with this process, musical creativity often suffers. Great recordings require the preservation of the harmonic structure of the electric signal from the microphone. This is essential to the capture of the natural timbre of a performer's voice or instrument. It is why I use mostly vacuum tube electonics combined with various custom equipment to record.
The signal to noise ratio of the Nagra IV-S using the NagraMaster EQ circuit and RTM SM-900 tape exceeds what I need in most of the recordings that I make in church venues. I prefer historic church venues because their characteristic reverb is a key to preserving the natural rich sounds of acoustic instruments and voices.
For playback I use a custom Nagra T tape machine with vacuum tube tape head electronics. I also use a high-end A/D converter with a NAGRA VII Anniversary digital recorder with SD card storage to make a great digital back-up recording of the session. The Nagra VII Anniversary with its large battery and SD card is by far more pure and sweet than most computers. The Hoodman Steel SD card that I use is essential to capturing the most transparent sound from the VII Anniversary.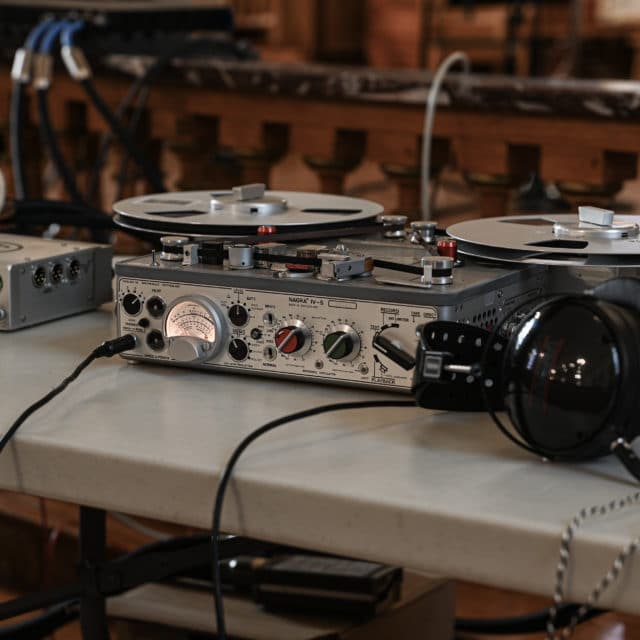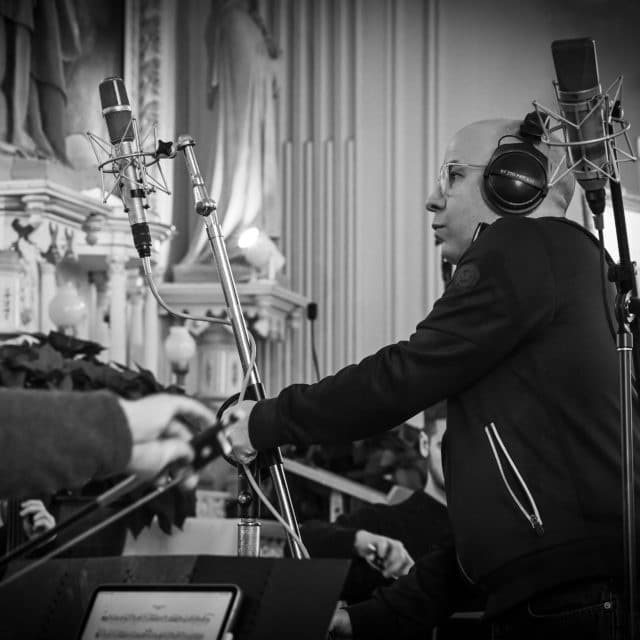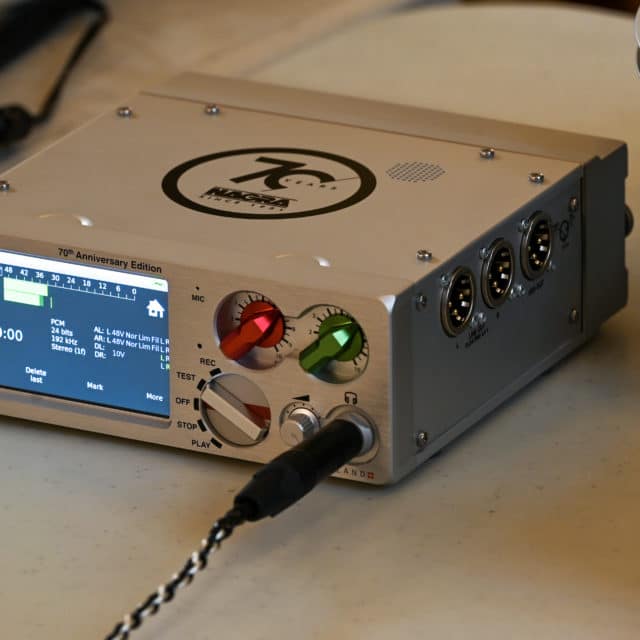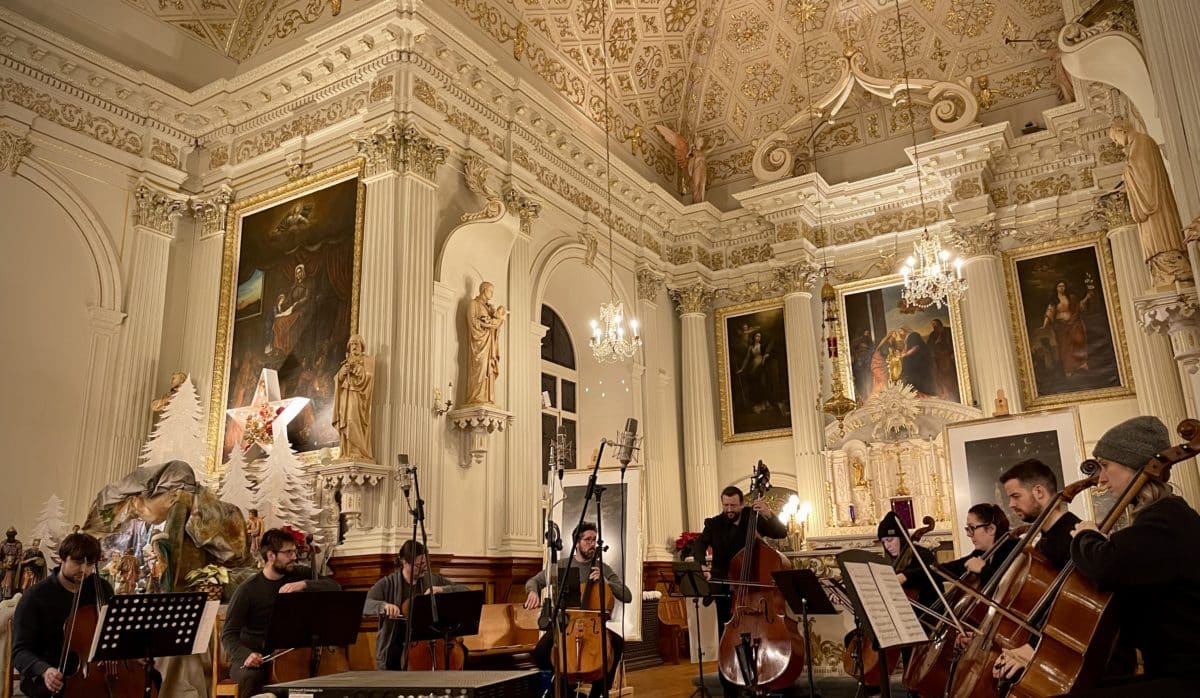 In addition, the new Nagra Model I closed back headphones are the perfect match for monitoring with the Nagra VII Anniversary and it is the favorite headphone of the musicians at every session!
The recording session shown in the accompanying photos is for a work titled "Les 9". The music, played by 8 cellos and one double bass, is a mix of well known classical music in addition to original music from Christian Thomas.
The microphones used in the "Les 9" session were all vintage Neumann vacuum tube microphones from the 1960's set up in a modified Decca 3 microphone technique combined with a stereo pick up for the center microphone. A pair of Fidelio custom tube microphones with Schoeps capsules was used for room ambiance. The recording will be available at the end of the year on all analog vinyl.  Stay Tuned.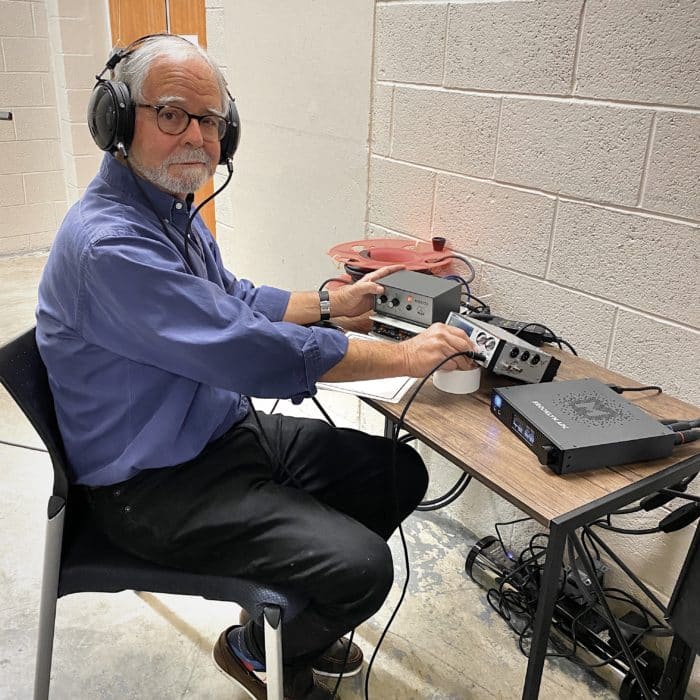 Peter Mc Grath Recording
(from Wilson Audio Speakers)
M. Peter Mc Grath from Wilson Audio speakers, recorded THE SCHUMANN STRING QUARTETT on Nov. 19, 2022 at WERTHEIM HALL, Florida International University.
Here is the list of his equipment.
NAGRA Seven Digital recorder
NAGRA Model I Headphones used for monitoring
AKG C-24 Stereo microphone
MILLENNIA 2 CH Mic preamp
MYTEK BROOKLYN A to D
24BIT/176.4 KHZ
C-24 Mic configured in dual figure of height at 90*
Thank you Peter !!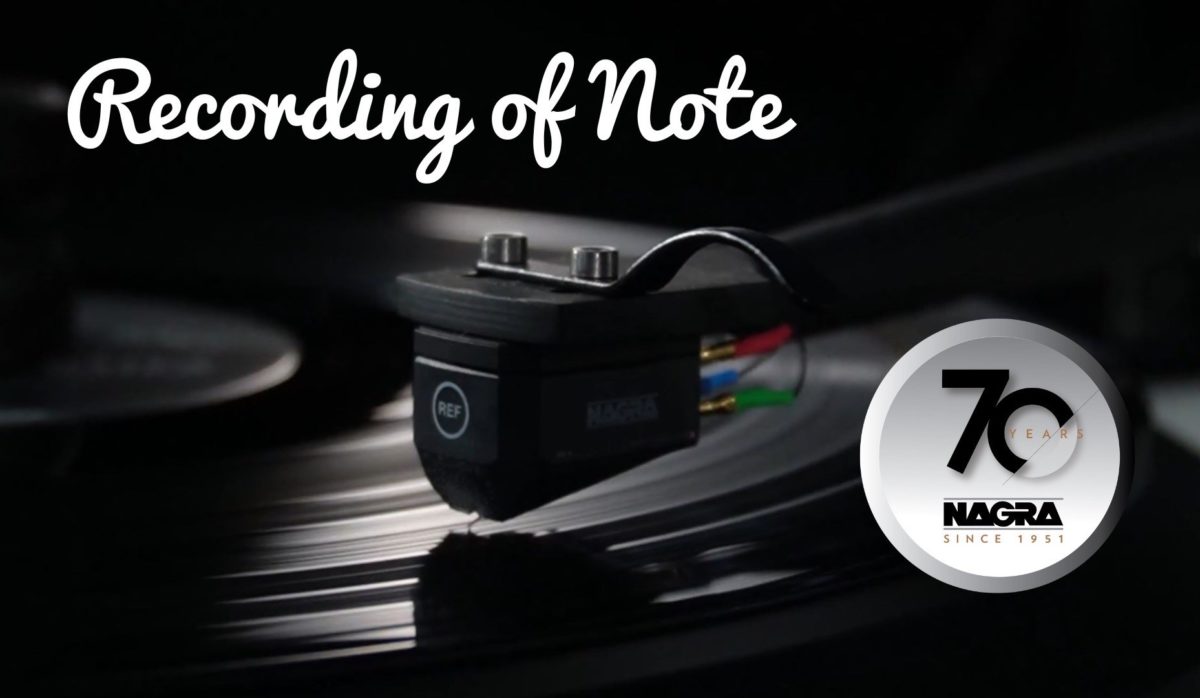 Recording of Note
And last but not least, a familiar feature – our Recording of Note. In this edition we highlight an album by the legendary Monty Alexander. Read all about the LP "Montreux Alexander" by clicking this link
Thanks to our partner Qobuz, you can discover this track and the full album here.
You can also get a free 3 months trial . Meet us at the bottom of the article.
Thank you for reading.
Don't forget to subscribe below to receive an e-mail and be the first to know.
NAGRA NEWSLETTER: Stay in The know
Get the latest news from Nagra plus some exclusive content directly in your inbox.
UP