The Nagra VII Anniversary Edition is the celebration of the 70th anniversary of the creation of the very first Nagra in 1951!
Electronically identical to a Nagra SEVEN, its front panel is totally new and built from a solid billet of aluminum. All the buttons are made of aluminum, including the potentiometer that are red and green as a testimony to the legendary Nagra IV-S.
The battery compartiment is also made from a solid block of aluminum.
The whole construction is super rugged and also a pleasure to feel.
Sonically the Nagra VII is the son of the Nagra V and Nagra VI that found their roots on the Nagra IV-S.
Its microphone preamplifiers are super transparent and silent. They can be compared to the best stand-alone microphone preamplifiers and can very well be connected to large membrane studio microphones.
The A/D and D/A are capable of 192 kHz / 24 bits that will make your musical recordings shine.
The Nagra VII is very intuitive and was designed with the sound engineer in mind. It takes a short training period to know how to operate it and be efficient in your work.
Having a dedicated recorder is a huge advantage as it allows the sound engineer to focus on sound and quality of the recording.
Book a demo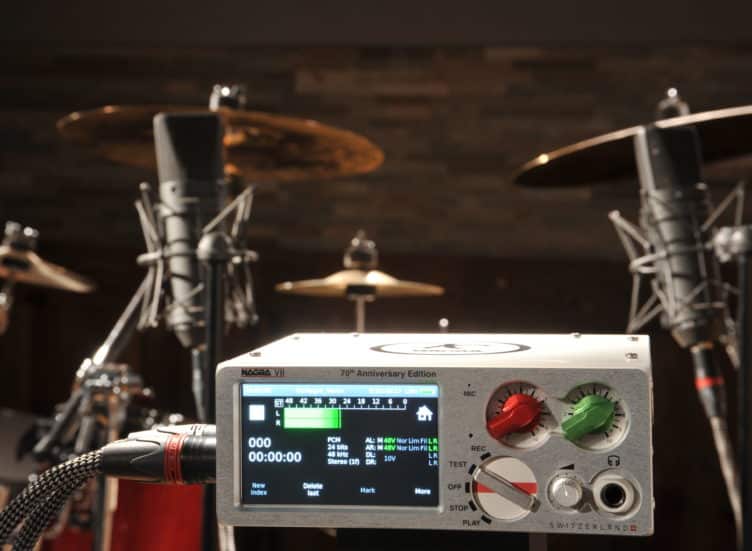 Audio inputs
The VII Anniversary offers two analog audio inputs and a single stereo digital input. It will record in PCM linear audio at sampling frequencies up to 192 kHz or in MPEG-1 layer II compressed audio formats if the compression option is installed. The inputs are equipped with traditional Nagra microphone preamplifiers for dynamic and phantom +48V microphones and offer a range of switchable sensitivities to accommodate all common microphones. AES-42 microphones can also be used as the recorder can supply the necessary 10V dc supply voltage on the AES input. The analog LINE input will accept up to +24dB, allowing it to be connected to a standard audio mixer in the field.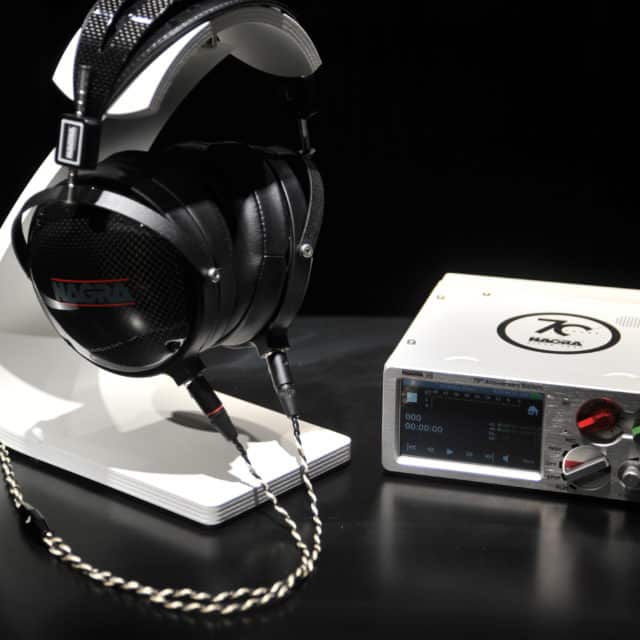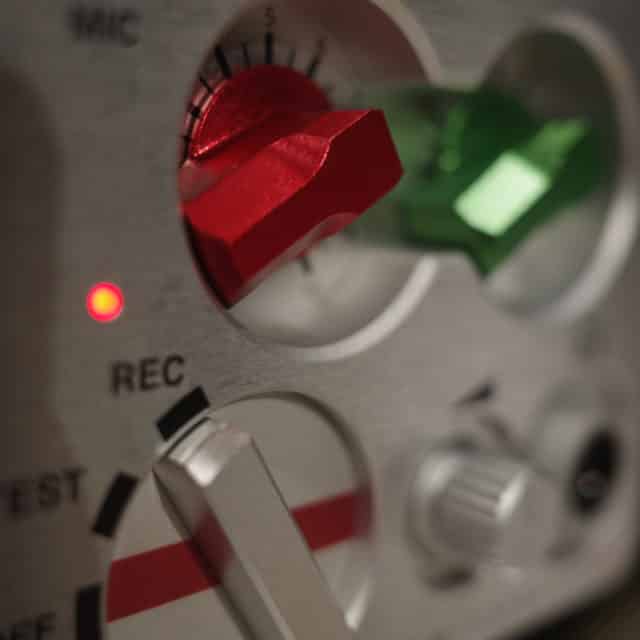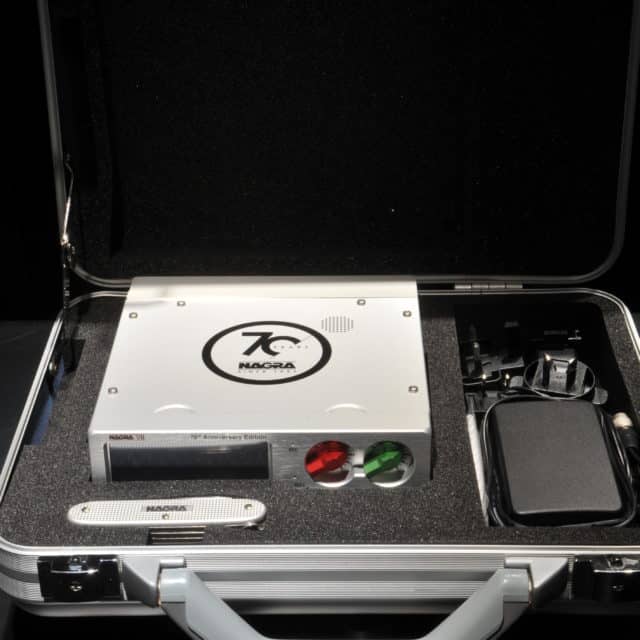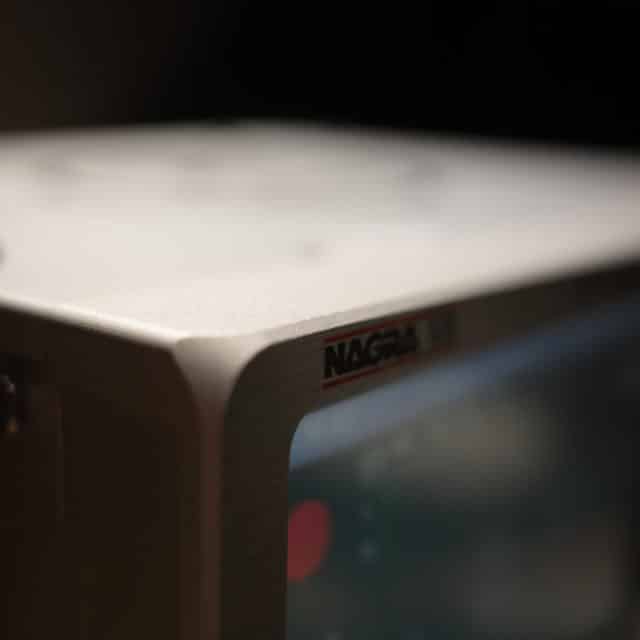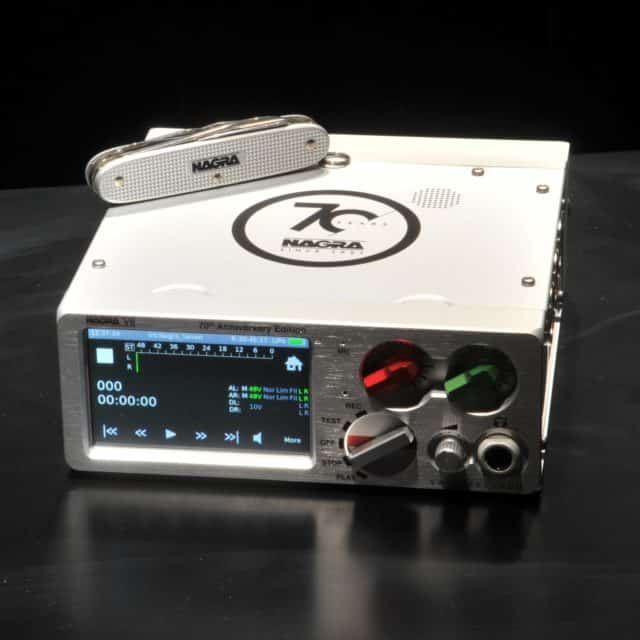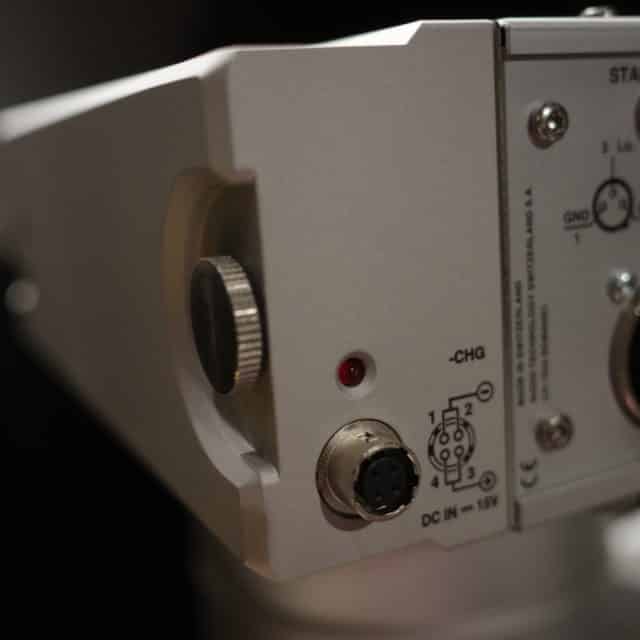 Get an insight into the Nagra Pro Audio
Technical specification
RECORDING
| | |
| --- | --- |
| Internal storage: | Micro SD Flash memory card |
| Removable media: | SD Flash memorycard |
| Disk format: | FAT 16 / 32 |
| Recording Method: | Linear digital PCM, optional:MPEG 1 layer II |
| File type: | 16 / 24 bit Broadcast Wave File BWF (WAV) |
| A/D & D/A: | 24 Bit Sigma Delta |
| Bit rates: | 32 kbits/s up to 384 kbits/sec |
| Tracks: | 2 individual |
| Sampling Rate: | 44.1, 48, 88.2, 96, 176.4 and 192kHz |
| Recording capacity: | 1hr at 24 bit 48 kHz per GB of memory |
| Pre-recording buffer: | Programmable |
| Display: | Color LCD touchscreen |
| Level meters: | On colour display |
INPUTS
| | |
| --- | --- |
| Digital input: | XLR 3-pole / AES 42 |
| Analogue inputs: | 2 x XLR Microphone (Dynamic, +48V Phantom) / line |
| Mic. input sensitivity: | 2.8, 10 and 40 mV/Pa selectable |
| Mic. input noise: | Uin < 1µV (2.8 and 10 mV) @ 220Ω Uin < 1.6µV (40 mV) |
| Limiters: | On microphone inputs |
| Line input sensitivity: | Adjustable from -6 dBm up to +24 dBm for 0 dBFS recording |
| THD at 1 kHz: | 2.8mV Mic <0.2%, 10mV Mic <0.1%, line <0.1% (measured on AES out) |
| Frequency response: | Mic, 10Hz – 75 kHz (+0 – 3dB), Line 10 Hz – 90 kHz (+0 -1dB) (measured on AES out) |
| Signal-to-noise ratio: | >110 dB ASA "A" |
| Input level adj. range: | 42 dB Mic and from -6 to +24 dB Line |
| Input filters: | LFA |
| Internal microphone: | On the front panel |
| Crosstalk: | Mic >70dB : Line > 110dB |
OUTPUTS
| | |
| --- | --- |
| Analogue line output: | XLR 4.4V max (+15 dBm) |
| Crosstalk: | >110 dB |
| Signal-to-noise ratio: | >100 dB |
| Digital output: | XLR AES-3 (24 bit or 16 bit) |
| THD+N: | <0.004% |
| Frequency response: | 10 Hz – 75 kHz (+0-3dB) |
| Headphones: | Stereo 6.3mm (¼") Jack 50 Ω |
| Internal speaker: | 0.3W |
OTHER
| | |
| --- | --- |
| USB: | Micro AB connector |
| M/S Decoder: | Switchable |
| Ethernet: | RJ 45 |
GENERAL
| | |
| --- | --- |
| Dimensions: | 165 x 175 x 65mm (W x D x H) (Incl. battery box) |
| Weight: | 800g (1.75 lbs) (Incl. battery pack) |
| Power supply: | External 15V |
| Power Consumption: | Approximately 5W |
| Charge time: | Approximately 3 hours |
| Battery life: | >5 hours |
| Relative humidity: | From 10% to 99% (non condensing) |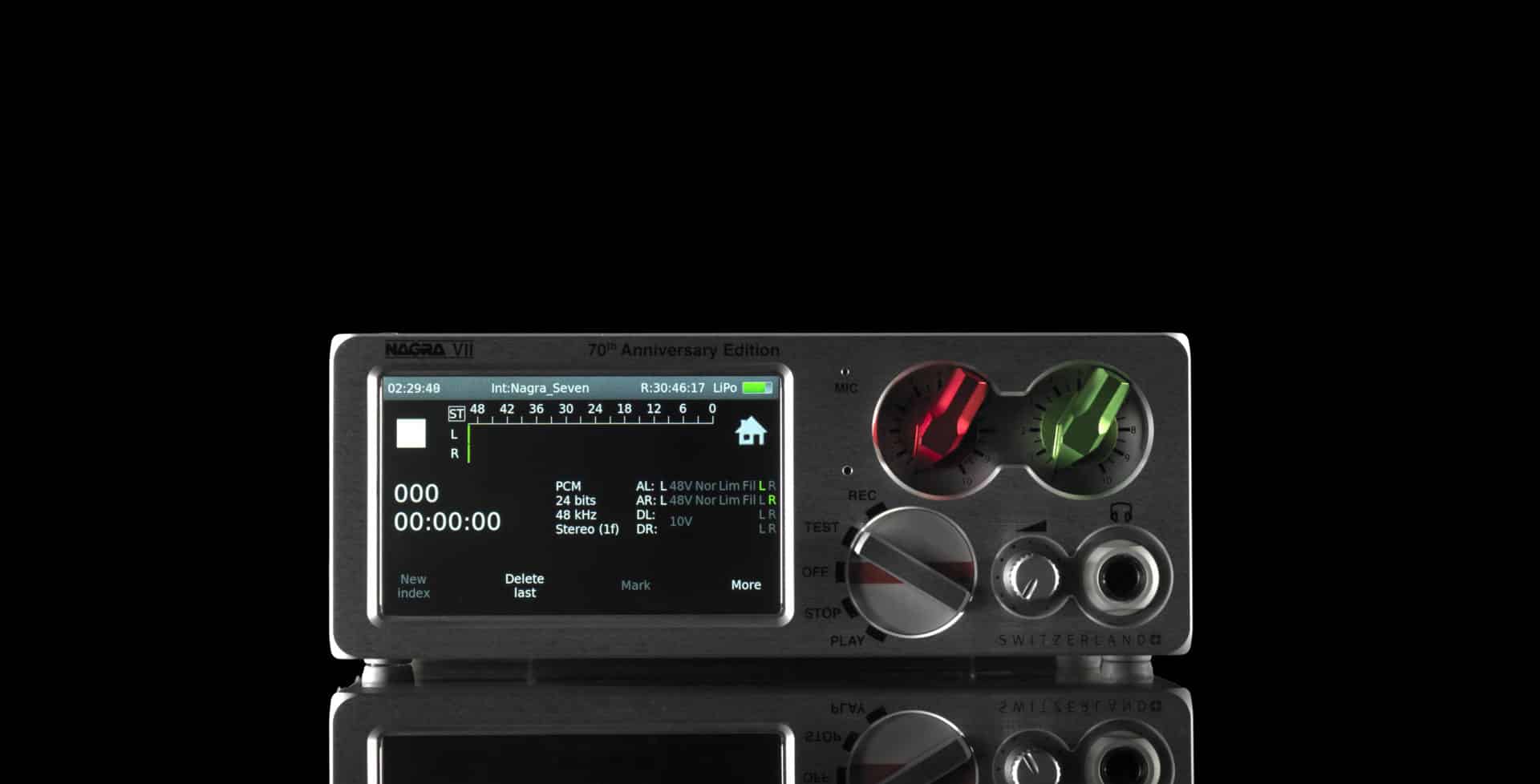 NAGRAニュースレター:最新情報をお見逃しなく
Nagraの最新ニュースおよび限定コンテンツをお届けします。
上へ