Manufactured from 1976 to 1995

The NAGRA E is a portable mono full track 6.35-mm (¼ inch) analogue audio tape recorder designed for radio reporters.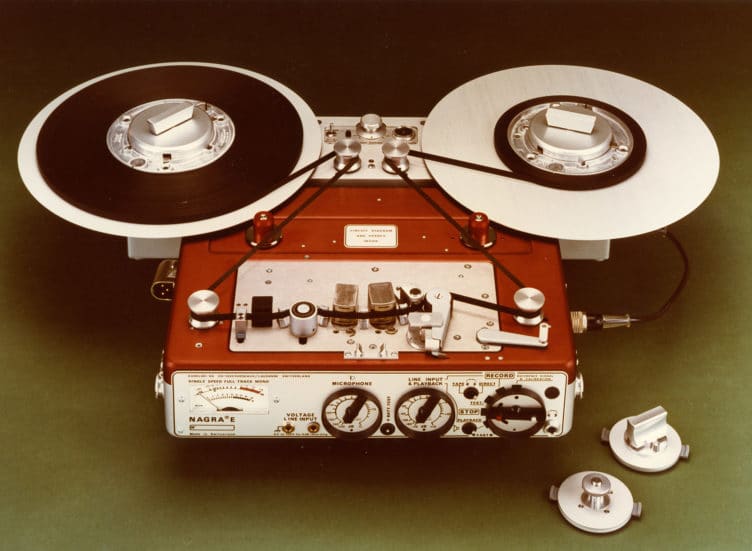 Key features
This recorder has a single speed of 19 cm/s (7-½ ips), NAB or CCIR standard. One mic. input, switchable to dynamic, T condenser or balanced line. One voltage or current line input convertible to a second mic. input. Floating 4.4 V output.
The NAGRA E contains separate recording and playback heads for confidence playback, built-in monitoring speaker switchable to source or tape, a reference generator, and a modulometer.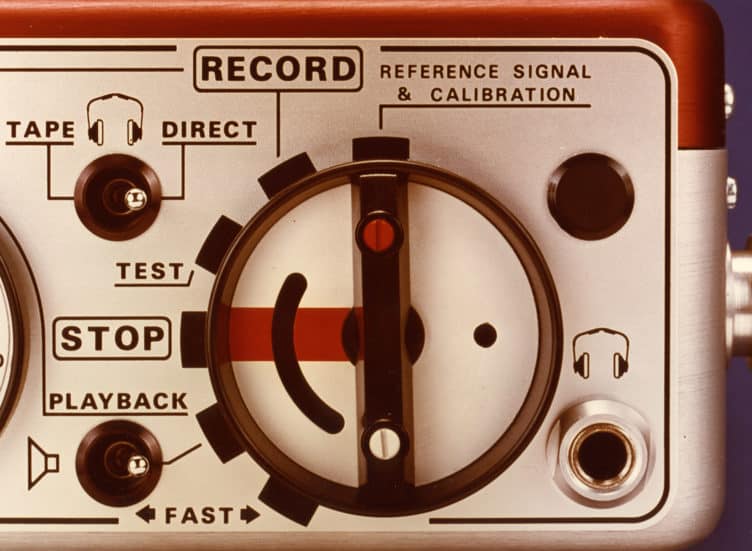 The NAGRA E is particularly sturdy and simple to operate and service. It is designed to be adjustable and serviceable in the field, thanks to its simple circuit design, component markings and the enclosed circuit diagram indicating test points and voltages. Furthermore, the meter can be used as a voltmeter with the internally provided test probe. A number of electronic components are enclosed for easy servicing.
The machine may also be powered from either an external supply (ATN-4) or internal batteries.
Other products to discover
NAGRA NEWSLETTER: Stay in The know
Get the latest news from Nagra plus some exclusive content directly in your inbox.
UP