Isolated mains power supply unit
The ACPS II is a stand-alone power supply used to power various different Nagra High End elements.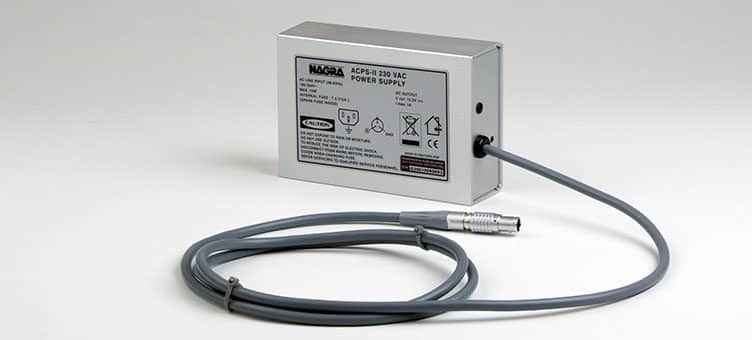 Features
Available in two versions: 110V and 230V depending on local power requirements.
Equipped with a high-security "LEMO" power plug safety is maintained at all times.
Technical specification
GENERAL
Dimensions 140x 94 x 44 mm / 5.5 x 3.7 x 1.7 inches
Input on IEC connector
Weight 940 g / 2.07 pounds
Built-in cable with secured Lemo connector 1.6 m
115 V version 90 – 132 V
240 V version 180 – 264 V
48-63 Hz
DC output 12.3 V, max 1 A
Other products to discover
NAGRA NEWSLETTER: Stay in The know
Get the latest news from Nagra plus some exclusive content directly in your inbox.
UP