Every hour, from 11 AM, a special guest will present and play for you some of the best recordings they have done. Stay tuned!
This is a unique chance to exchange with industry references in their field, a group of experts from sound engineering, mastering, reviewers, music critics and labels.
Come and share your passion for sound and music!
Marco Cicogna – on 09, 10 & 11.05 at 3PM
Born and educated in Rome, has classical and legal studies in his background, together with piano and organ.
Since 1989 Marco Cicogna has been contributing to Audio Review, Italy's leading audio and music magazine, with his monthly classical recording reviews, organizing the special section "Audiophile Recordings" and audio equipment reviews (mainly loudspeakers systems). As a music critic he is credited at the Accademia di Santa Cecilia Orchestra in Rome and he is the reviewer of the Berliner Philharmoniker recordings in Italy. He is member of the "Publishing Journalists Association" (Rome district) since 1995.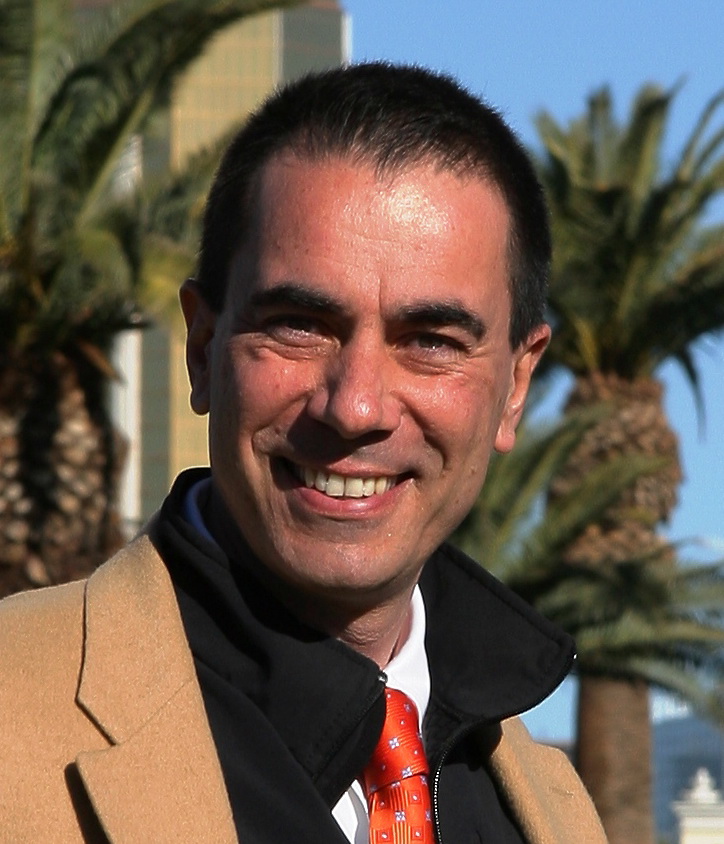 "If we wish to judge the art of a chef, the best choice would be to opt for a tasting menu that allows a wide experience of taste and combinations. Similarly we thrive to propose a buffet of short musical pieces that represent sound combinations, diversified in timbre and dynamic. We have put together several "sound bites" that, remaining in the realm of acoustic music, range from one extreme to the other of the repertoire. Great performers and orchestras by different labels will provide a reliable test for our journey through sound. You will appreciate the tonal nuances of the ancient instruments, the wooden taste of oboes and bassoons, the rich colours of wind instruments in familiar scores as the beautiful pages of Mozart.
Acoustic jazz and some "pop" will be part of our experience. Trio jazz will appear in a quite realistic sound experience thanks to the quality of the set up and the proper technical frame available from state of the art DSD recordings.
We will try to realistically reproduce the devastating impact of percussions in Stravinsky, with different editions compared, each with its own sound signature, different decay-time and microphones employed. This is not something you would expect in an audio show. From the natural horn of Mozart's concerts to the mighty piano of Mussorgsky and Liszt. From the ancient instruments of the early Baroque, to the massive pages of the late nineteenth century by Mahler and Bruckner. And more…with a few surprises.
Thinking about Mahler I have to admit my special bond to this composer. My first important concert, almost 40 years ago, was with his celebrated 8th symphony (Symphony of a Thousand) and that clearly indicated how inadequate my budget hifi system of the time was. My last important concert, a few weeks ago in Vienna Musikverein, was Mahler (First and Thiurd) and my gift to myself and some friends of mine for this Munich Show is again Mahler with his Fifth Symphony here in the Gasteig with the Orchester des Bayerischen Rundfunk.
But back to registered music.
We shall not miss intriguing yet demanding moments from Mahler symphonies. Here's just an example of this huge instrumentation (Third Symphony):
4 flutes, with all alternating on piccolos; 4 oboes, with 1 alternating on English horn; 3 clarinets, with 1 alternating on bass clarinet; 2 E-flat clarinets, one being the clarinet/bass clarinet player; 4 bassoons, with 1 player alternating on contrabassoon8 French horns; 4 trumpets, with the possibility of reinforcement of two parts at times; 4 trombones; Tuba; 6 timpani, played by two percussionists; 2 glockenspiels; Tambourine; Tam-tam; Triangle; Suspended cymbals; Side drum; Bass drum with cymbal attached, sometimes played with Rute (i.e., switch) striking the wood; 4-6 tuned bells, placed in a high gallery; 2 harps; Violins; Violas; Cellos; Basses, some with low C extension; Alto solo; Women's choir, placed in a high gallery; Boys' choir, placed in a high gallery. Need more than this to show the huge dynamics, the different timbres (Klangfarben, tone colour or tone quality) and resolution at low levels?
Soundtracks…when Music matters more than words.
Orchestral music is not limited to the classical repertoire. Movies have borrowed a lot and in the cinema a proper sound track is part of the experience. We'll enjoy a brief voyage through some of the most famous film scores."
Giulio Cesare Ricci, from Fonè – on 09.05 at 4PM and 12.05 at 3PM.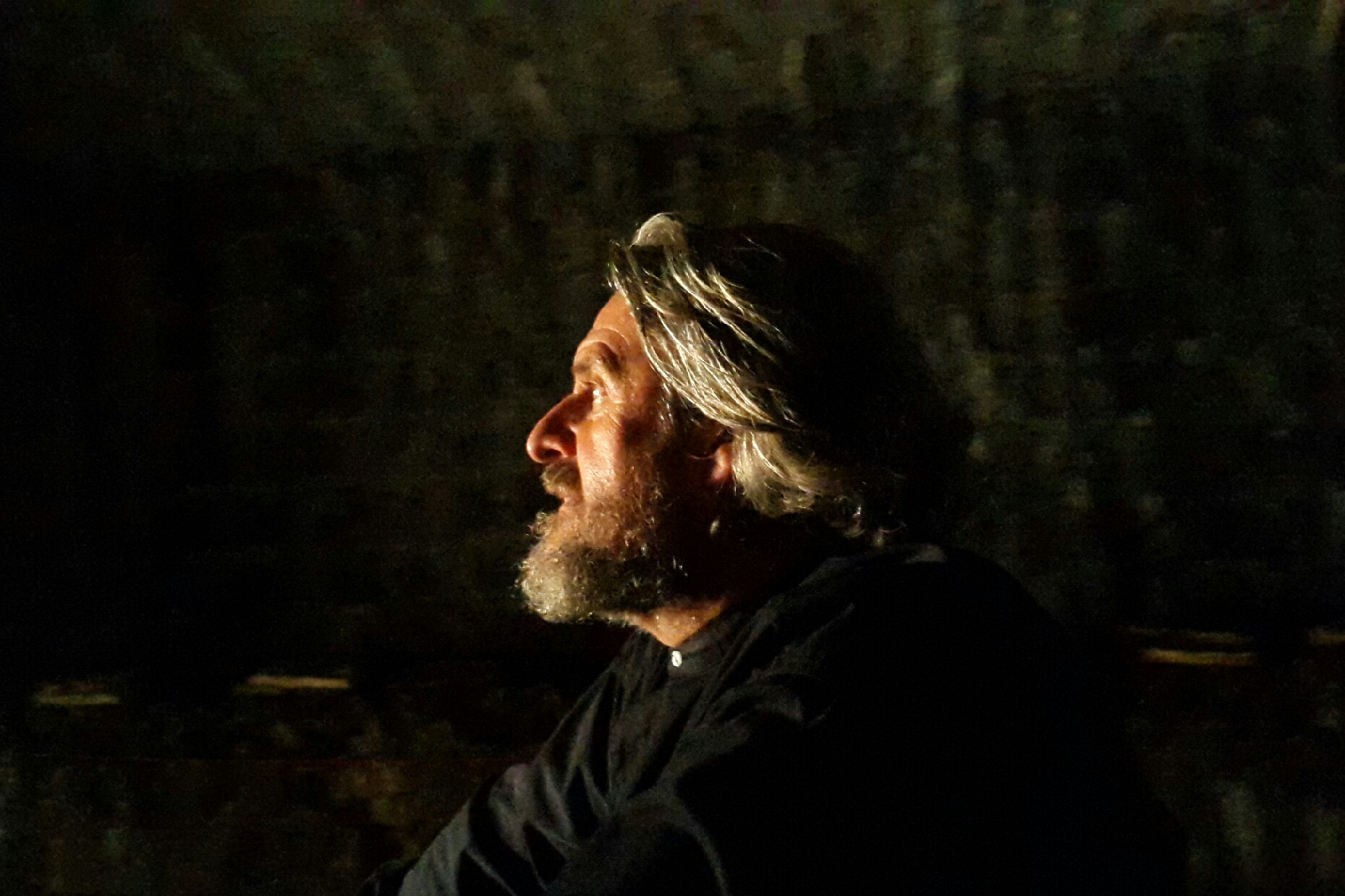 "Time goes by. A trip that stands since 35 years, full of sounds, emotions, encounters and a lot and lot of music.
Thanks to you all for helping me in reaching my dream.
My dream has always been to record the sound of silence, and in silence to find the breath of life. To record the feelings and the emotions of people, as nearly as I can. The problem is not how to capture the space or the depth or the source of the sound, all this of course is fine and provides emotions, but is not in itself moving. To portray the smell of the concert hall, or the concentration of both performers and listeners, that is what is moving.
For me, placing the microphones is something of a sacred ritual, almost a mystic art. I have to find, and I know that it exist and is waiting to be found, that pocket-handkerchief sized space of air where the whole atmosphere can be felt.
In the world of classical and jazz music recording, for over thirty years fonè has been using advanced techniques, aimed at re-creating the atmosphere of the original performance. Each new recording is the result of an enthusiastic encounter between the art of performance and the art of recording, and aims to reproduce the spirit with which works of the past were executed.
fonè is my gift to music and to all music lovers."
Fritz de With from STS – on 10.05 at 11AM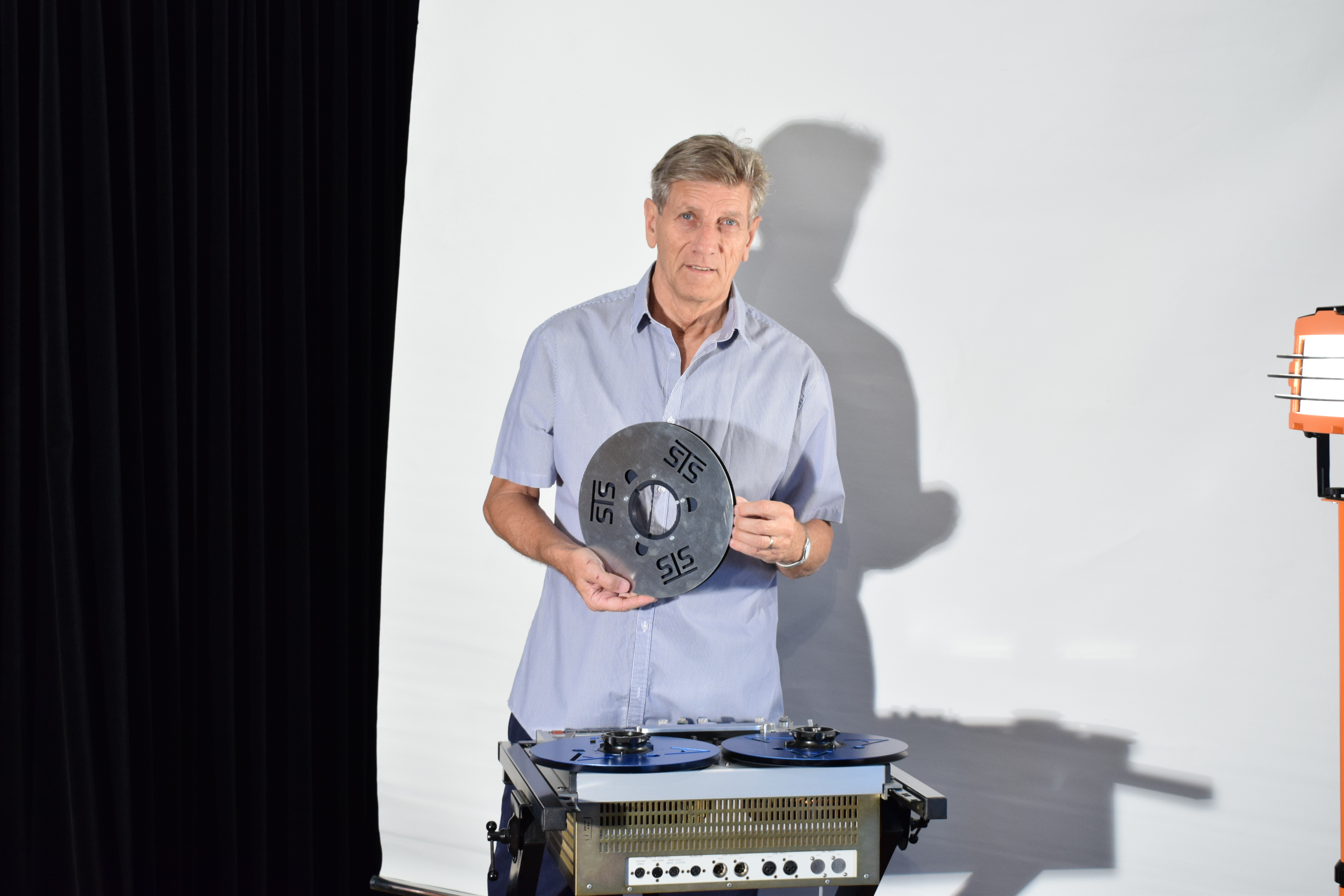 "We are going to talk about real ambiance and dynamics with the use of proper microphone placing and the MW Coding Process on our LP/CD and reel to reel how to get a smooth analogue sound.
Of course we know Nagra for a very very long time way back to the 70's making on location lots of live an production recordings for several labels on my lovely Nagra 4S. We've produced for large companies like Decca, Philips and in the 80's I've started my own label STS Records and in the 90's STS Digital.
Still going strong with a phenomenal boost in sales of the reel to reel lucky that we've saved our analogue masters. We still operate with the Nagra 4S on location and Nagra T for the mastering and digital with Nagra 6 and 7 together with the Nagra."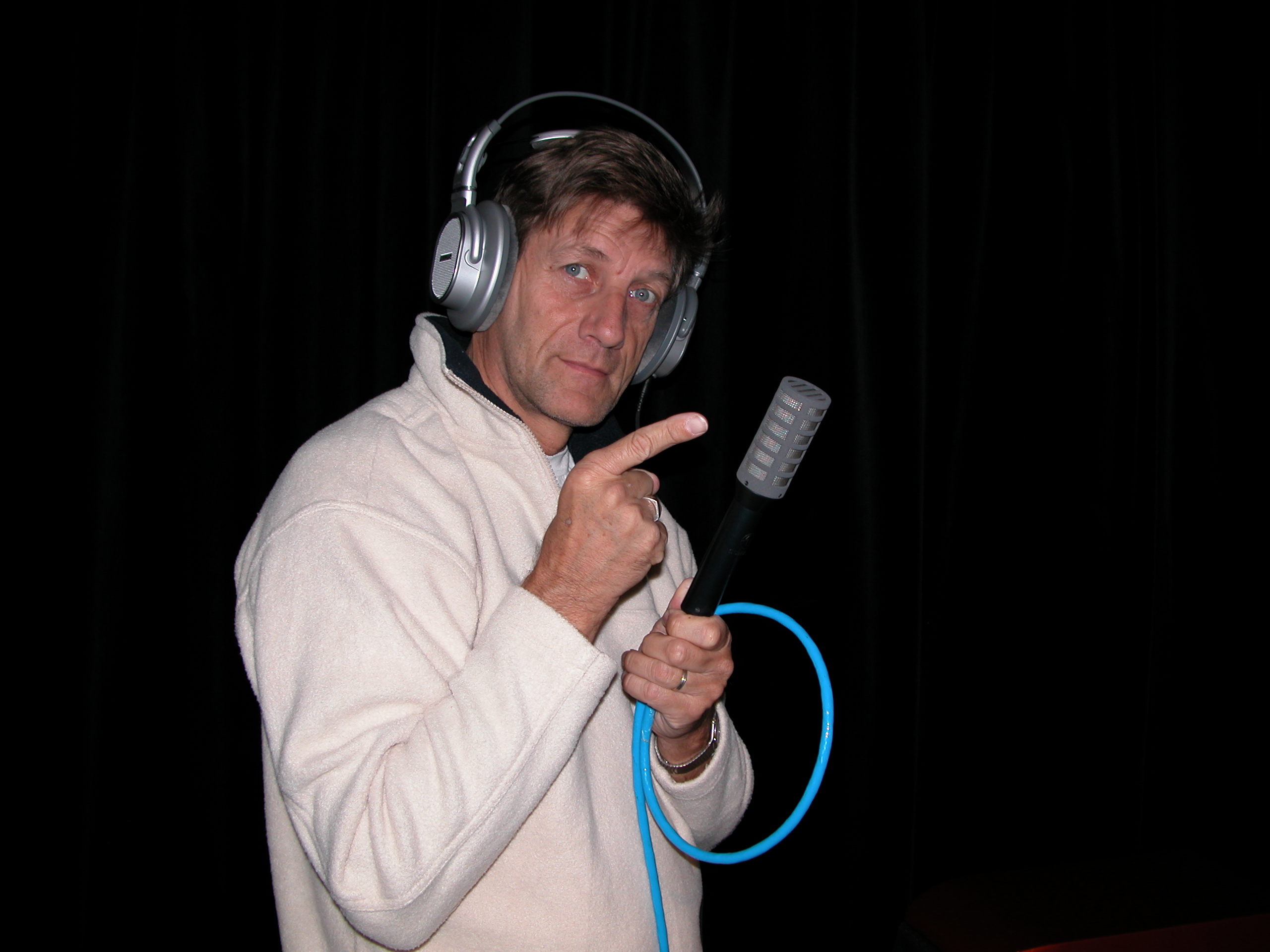 Rene Laflamme from 2xHD / Fidelio – on 10, 11 & 12.05 at 12:00
René will talk about the new 2xHD Fidelio's Analog master tape project.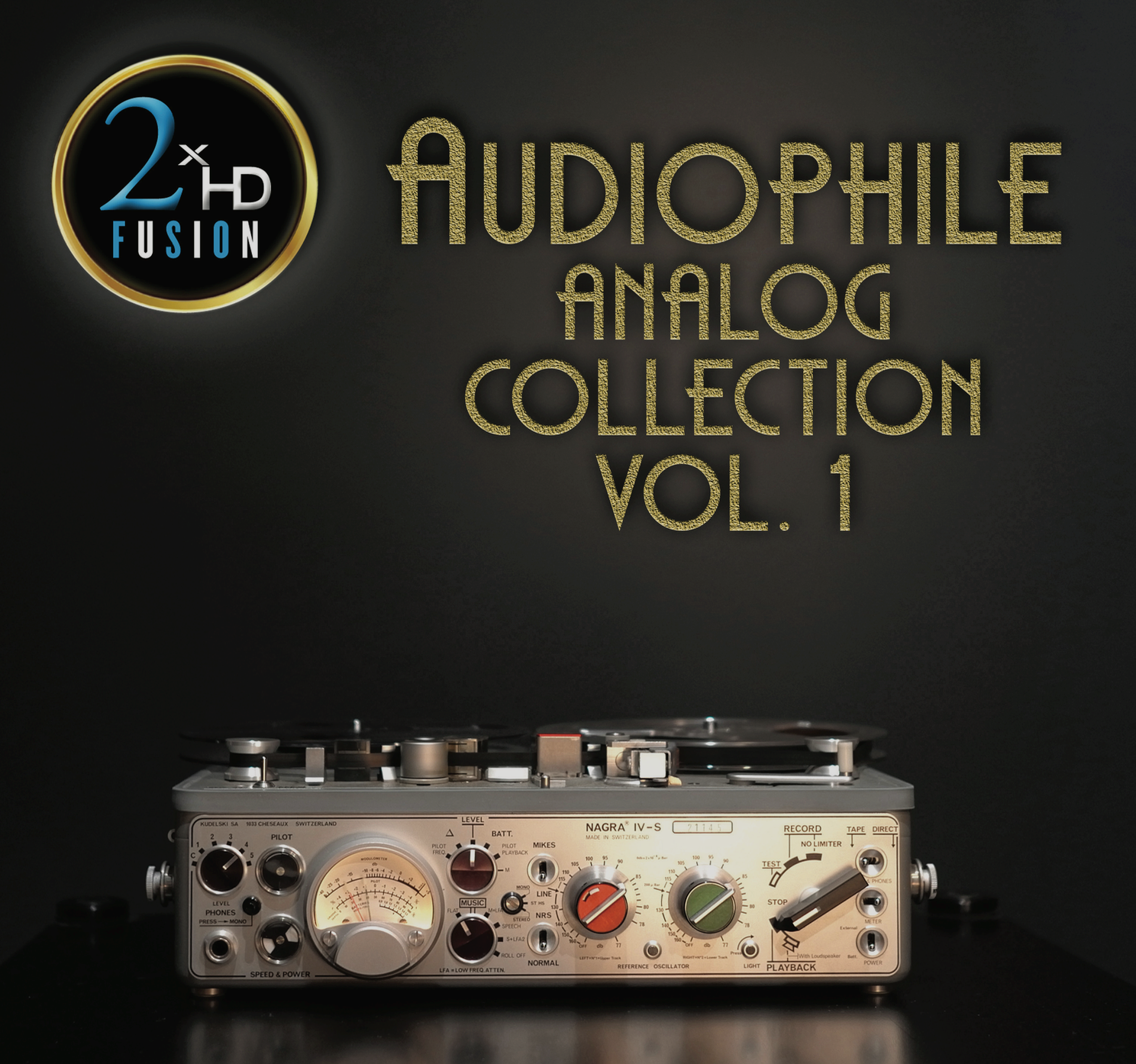 All master copies are done using Nagra recorders, Nagra IV-S and NAGRA T audio in real time all from the original analog master. Some artists like Shirley Horn, Bill Evans and High End analog collection will be played on the Nagra HD system. Rene will also present some new titles in DSD256 on the new HD DAC X.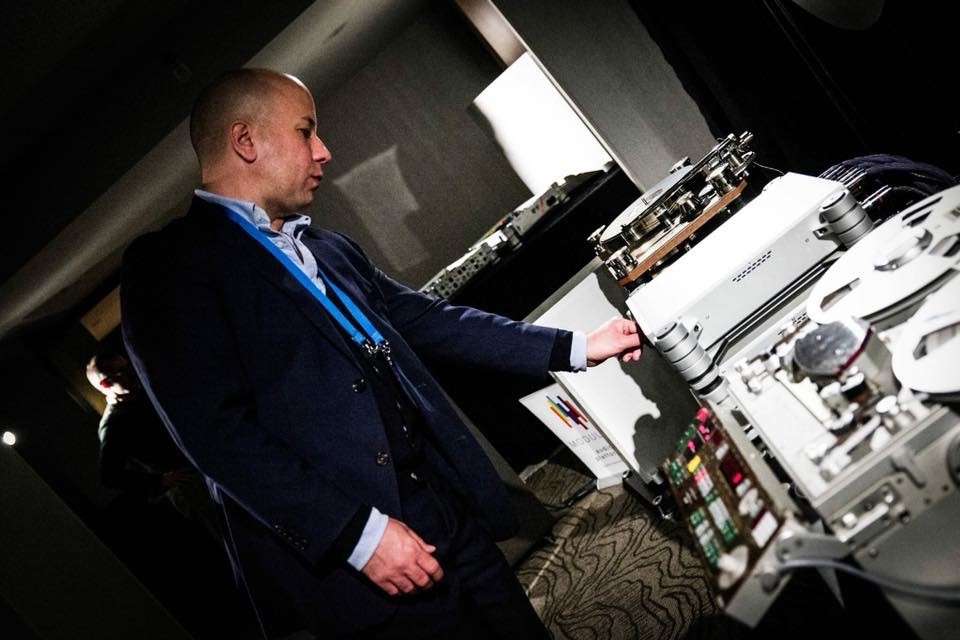 Jared Sacks from Channel Classics Records / Native DSD Music – on 10.05 at 1PM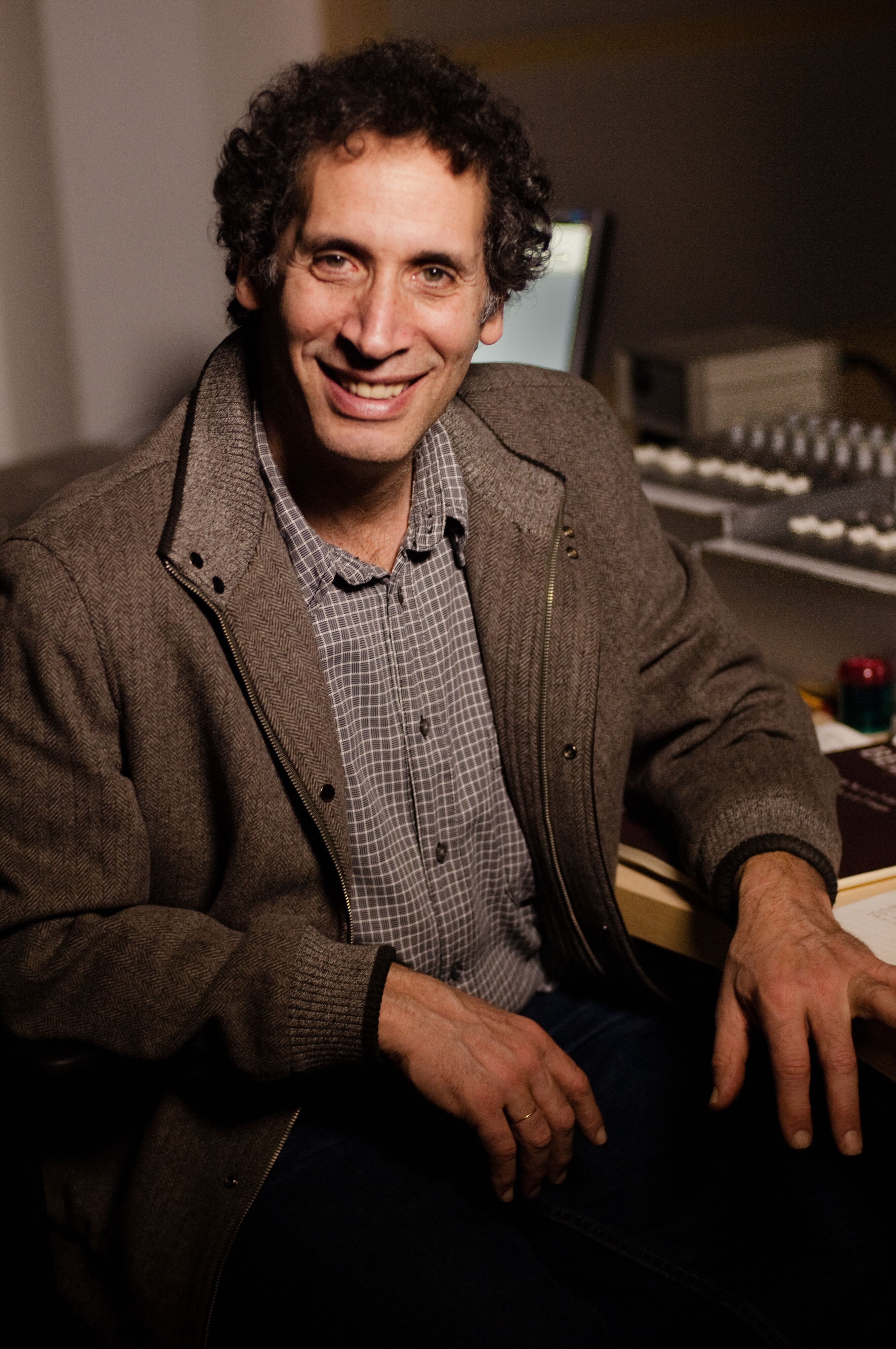 Jared Sacks has made over 400 recordings since he founded the label Channel Classics Records in the year 1990. Artists include Rachel Podger, Anna Fedorova, Ning Feng, Iván Fischer and the Budapest Festival Orchestra. From the year 2001 onwards Jared records in Direct Stream Digital (DSD). He will share his recording techniques and tricks with you during this presentation, and play you the results in DSD 256.
In 2013, Jared and his son Jonas co-founded NativeDSD Music in order to create one joint place for the various labels to sell downloads of their DSD recordings. Now the listeners did not have to visit many websites trying to look for those edited master files of the engineers of each label separately. Six years later, NativeDSD offers a total of 1.500+ Albums (20.000+ Tracks!) from 65 record labels in DXD, DSD 64, DSD 128 and DSD 256 Stereo & Multichannel.
As if he wasn't busy enough, Jared started making DSD 256 recordings of jazz ensembles in 2015. Just Listen Records, which he also runs together with Jonas, has a growing catalog of 'not-messed-with' DSD 256 Albums. The mix is made by moving musicians closer to or further from the microphones, the record button is pushed when everyone's happy with the mix, and no edits are made in the resulting files. Judging by the NativeDSD sales and discussions, a very welcome combination of artists, repertoire & recording technique. Hear some sneak previews of upcoming unedited DSD 256 Just Listen Records albums at this presentation!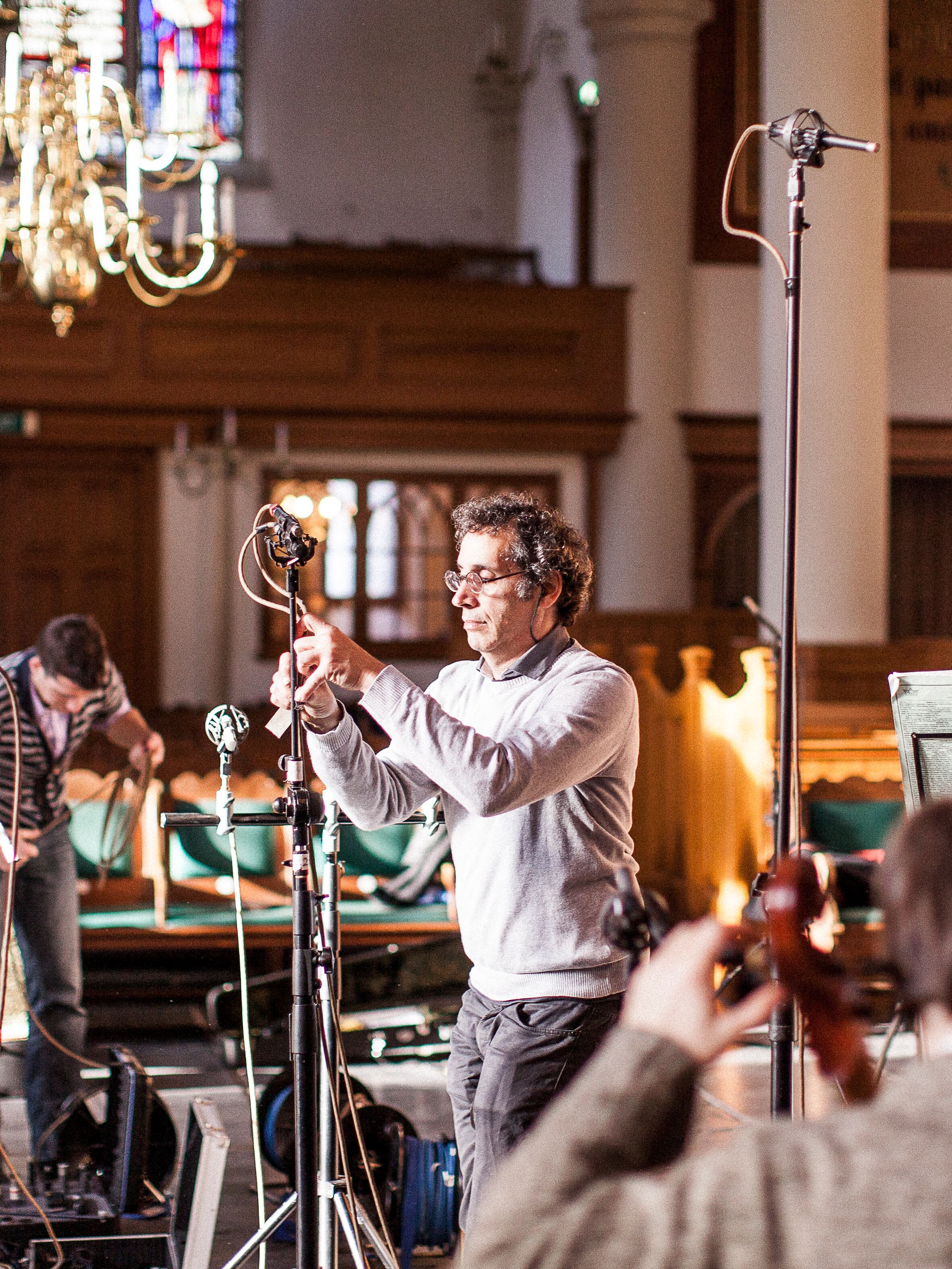 Philippe Teissier du Cros, sound engineer for 35 years – on 10 & 11.05 at 2PM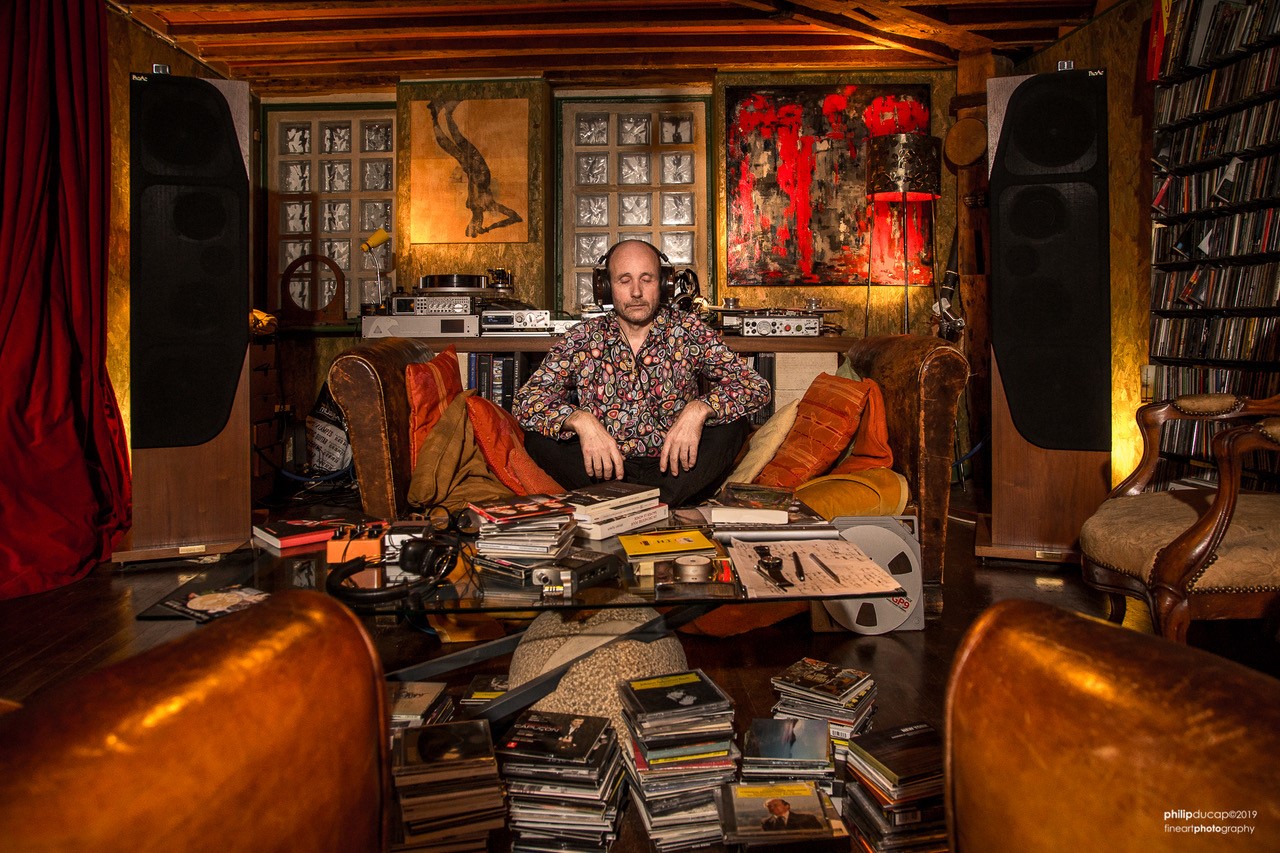 "I've worked almost everywhere on the planet in a wide range of conditions : from world class recording studios in big and wealthy cities (Paris, New York, London, Tokyo, Buenos Aires, …) to very modest places (small studios, wooden sheds, sand beaches, …) in countries economically poor but rich in ancestral cultures (Mali, Guinea, Madagascar, Mauritania, …).
My work has been granted many awards (Recording-Mixing Engineer of year 2018, Victoires de la Musique, BBC Awards, …).
But why speak about myself ? What matters more than anything is Music. Music recorded and rendered with utmost respect.
I have been working closely with Nagra for many years, and I will introduce you to projects that were recorded on their machines and mixed in my personal control room using top notch gear.
Those High-Definition recordings were created with great musicians, with no technical or artistic compromise, for real Music and Sound enthusiasts."
They are tailor-made for high-end sound reproduction systems connoisseurs.
Chab, mastering engineer (Daft Punk, and many more) – on 10.05 at 4PM and 11.05 at 1PM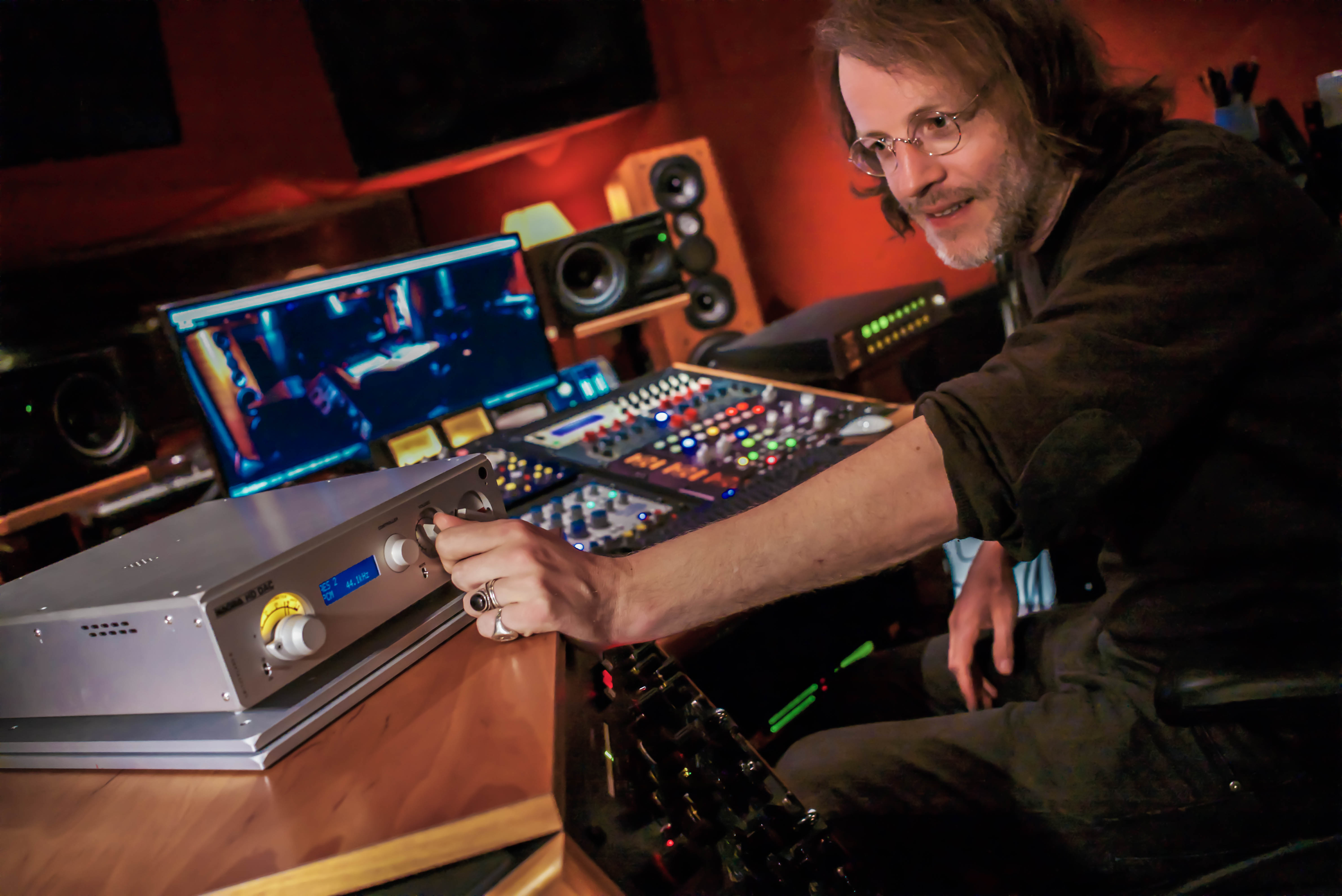 Matthias Boede from STEREO Magazine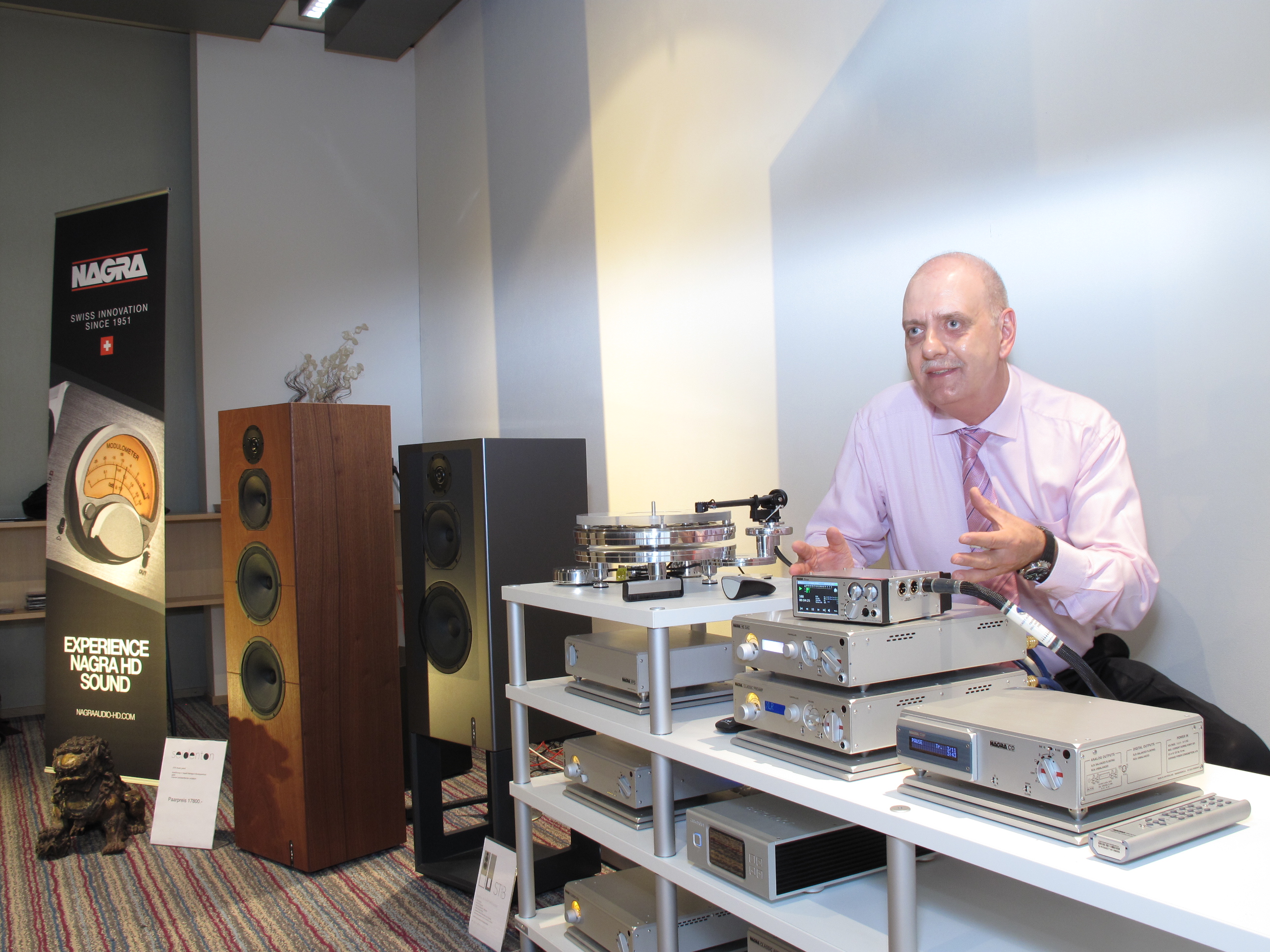 Matthias Böde is with STEREO – the big german HiFi magazine – for more tha 20 years and well known for his workshops and presentations as well as for his skills in audio testing since then.
At the Nagra booth Mr. Böde is going to show HiRes-Audio-Files in PCM and DSD which were recorded from the same analog source. Come in and find out about the sound differences of these digital audio formats.
Marco Benedetti, senior editor at Audioreview magazine, Italy. – on 11.05 at 11AM.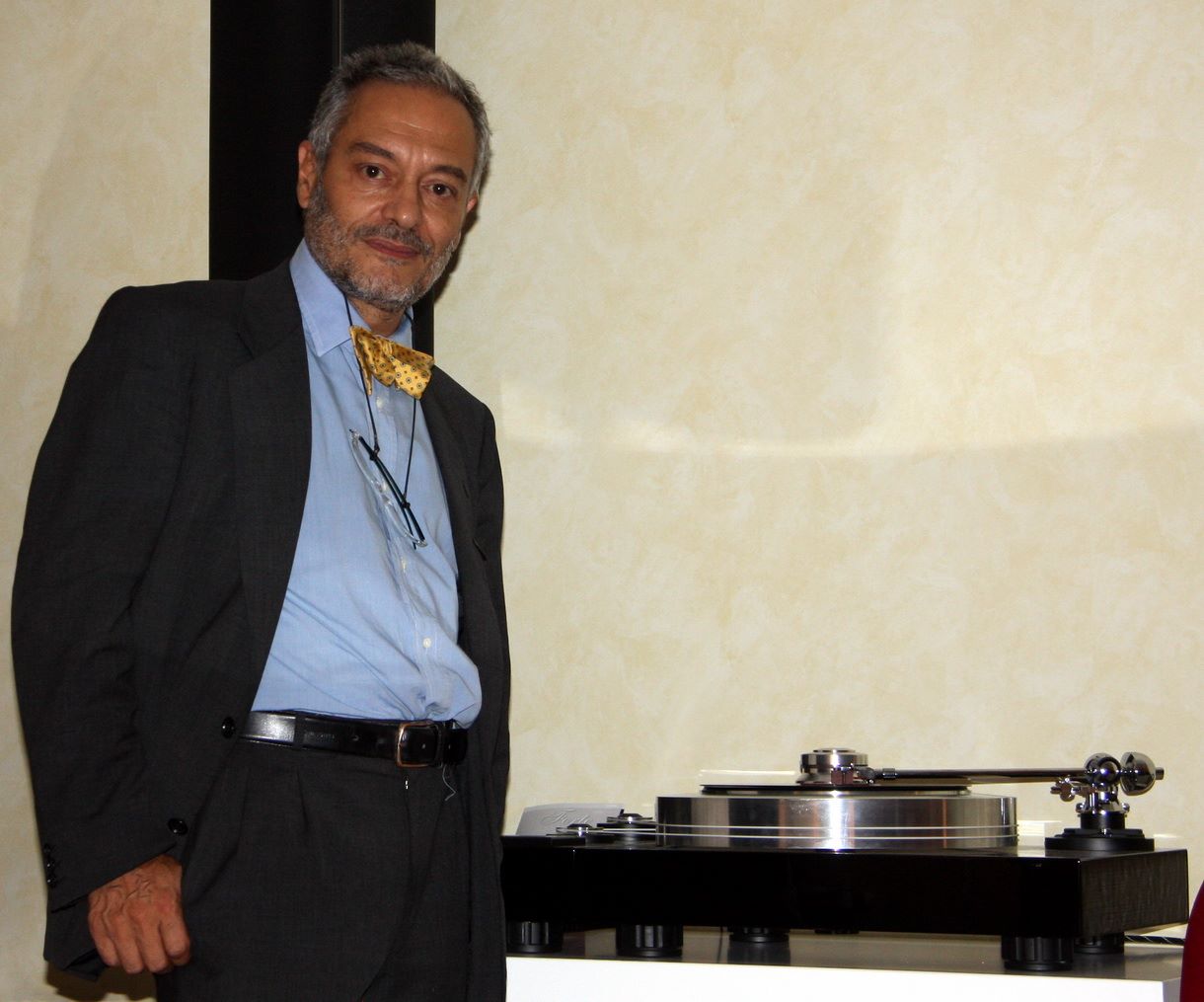 Signore Benedetti is a turntables and cartridges expert. He will talk about his great passion for Opera – and fine tuning of cartridge load.
https://www.facebook.com/marco.c.benedetti
Zavalinka Records, Pure Analog Recordings – on 11.05 at 4PM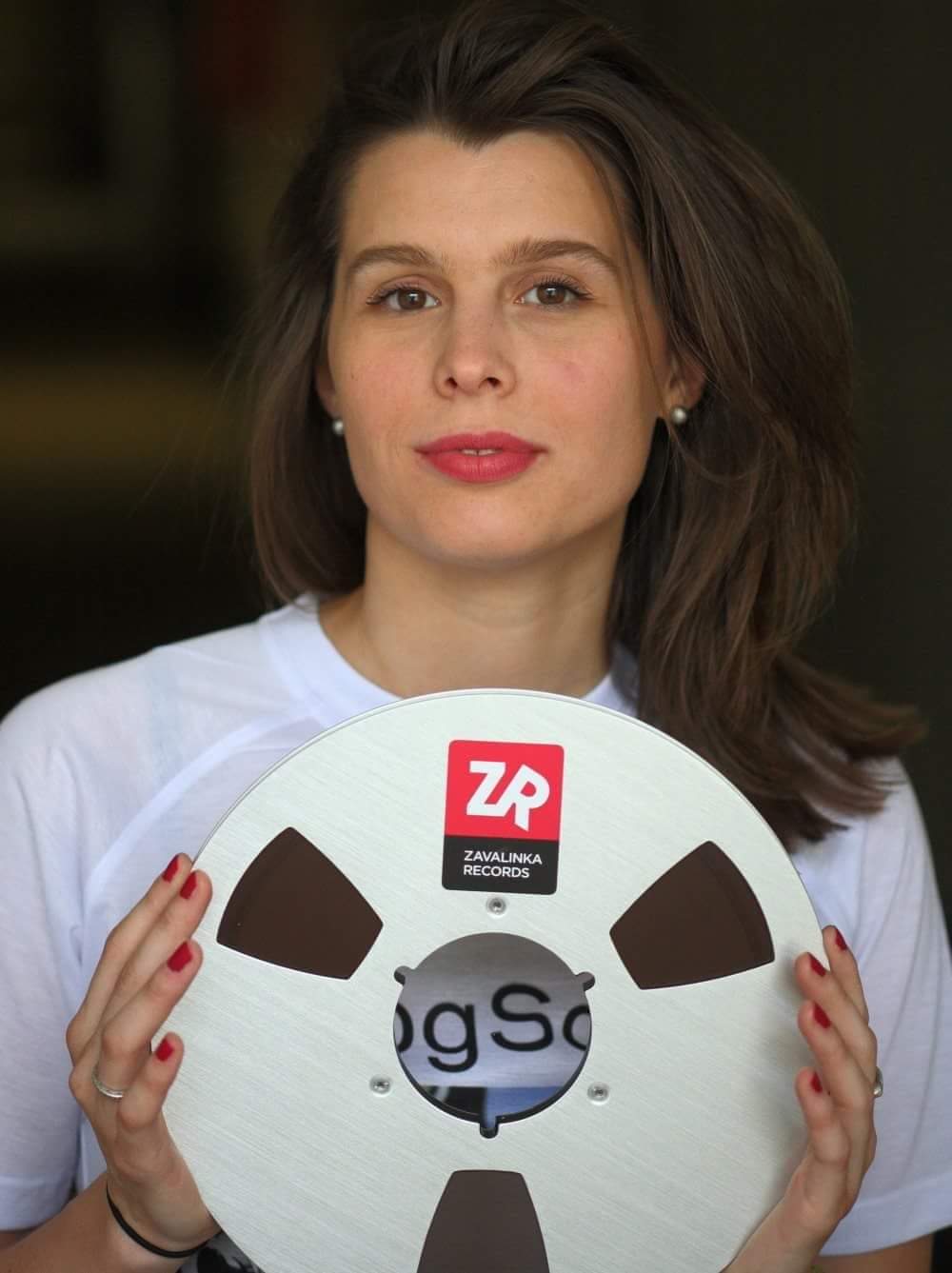 Zavalinka Records based out of Moscow, Russia is the brainchild of Nikolai Kazantsev and his daughter Maria. This duo recently made a big splash at the Munich 2018 High-End Show with the debut of their first recording of works by Wieniawski and Astor Piazzolla.
Currently Zavalinka Records is offering 20 titles including rock, classical and jazz music. All the recordings are pure analogue.
https://m.facebook.com/profile.php?id=1449829905119302&ref=content_filter
https://m.facebook.com/groups/604929829654776?tsid=0.1261207238129709&source=result
https://m.youtube.com/channel/UC5gMBC3aDSNJvCYTOxtC5tQ
Sign. Paulina Vogt & Pietro Benini, from Hemolia – on 12.05 at 1PM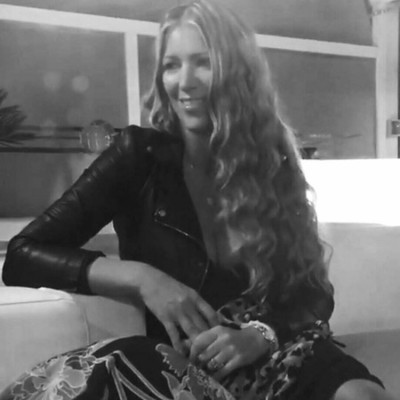 Hemiolia records is an Italian record label specializing in the production and distribution of high quality Master tapes
Sign. Paulina Vogt & Pietro Benini will talk about Luciano Pavarotti and his personal archive of live recordings on magnetic tapes and the history and technique of restoration and analog remastering on tape of this great artistic heritage.
Presentation language: German
www.hemioliarecords.com
https://www.facebook.com/HemioliaRecords/
"Twenty-two minutes of listening will be dedicated to the second reel of the "live cocert Luciano Pavarotti" that we will be officially presented during the fair. It is a tape that contains the artist's most famous songs and therefore we believe it is important to leave an important space for listening, thus enhancing your listening system and rewarding the guests who will be present in the room.
Obviously we do not want to disappoint those who also expect an exhaustive explanation of the technical process that we followed to recover this great musical heritage and we decided to create a brochure that explains the entire process in detail (in English).
We will deliver a copy of the brochure to all guests at the beginning of the session so they can read it while listening and then ask us questions at the end.
Soon the brochure will be ready and I will send you the file by email so you can read it.
We hope you enjoy this program and feel free to modify / supplement the detailed information I have written to you in the way you see fit.
Dirk Sommer, from SDS Hi-Fi Statement – on 12.05 at 2PM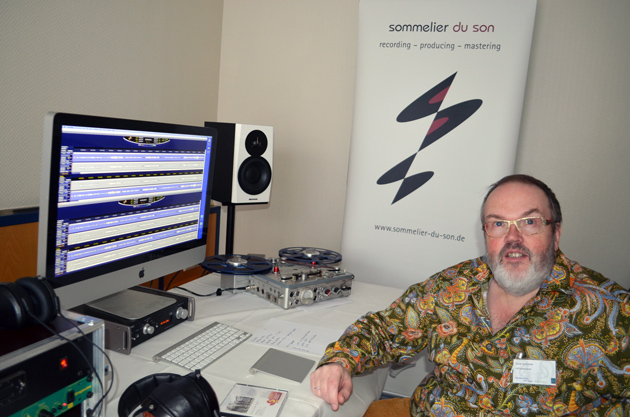 Herr Sommer from Sommelier Du Son will talk about his recordings made with NAGRA
Professor Edgar Choueiri, from Princeton University – on 12.05 at 11AM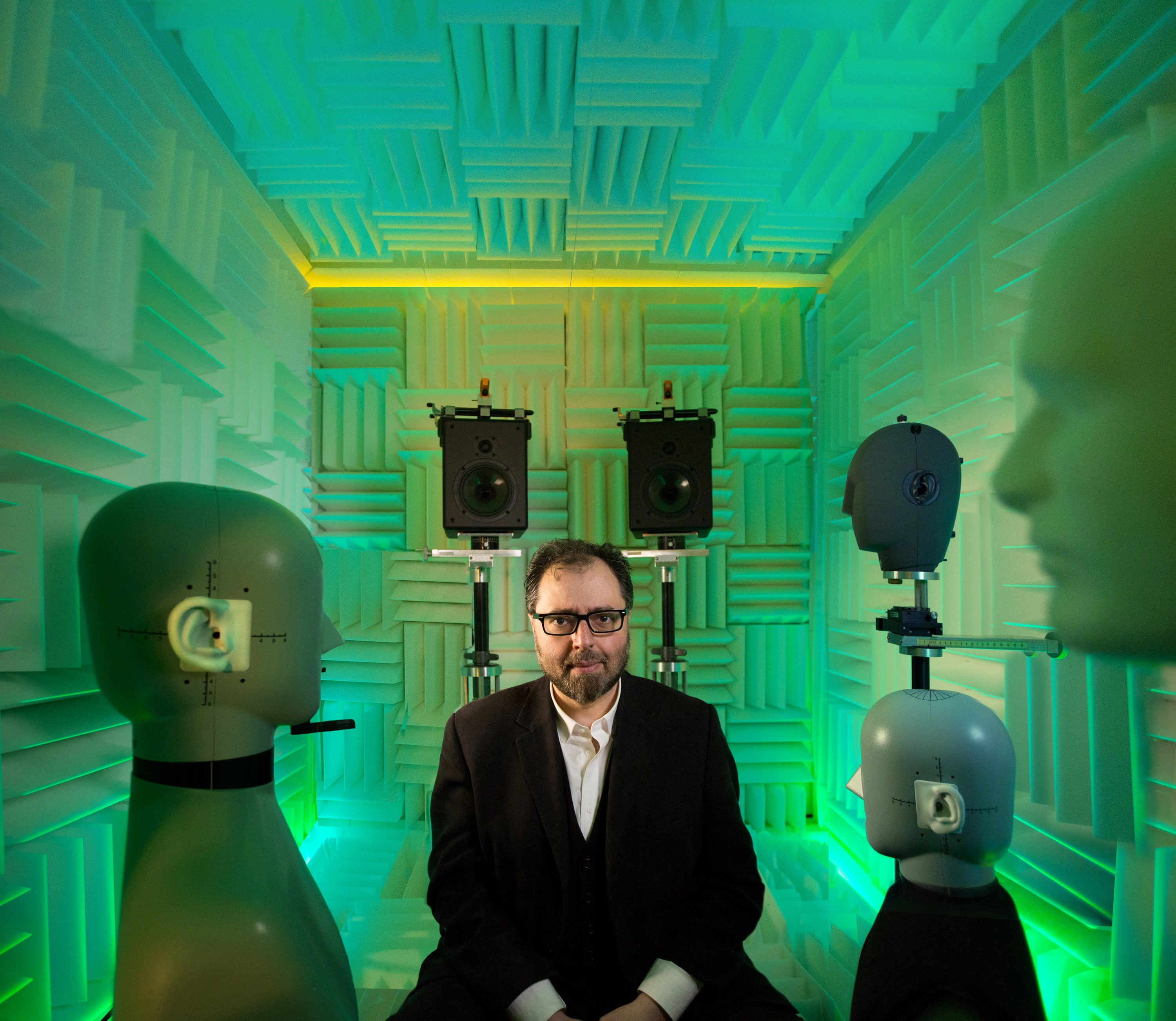 Edgar Choueiri is professor of Applied Physics at Princeton University where he directs two research labs, one on spacecraft propulsion and one on spatial audio. He is also the president of Theoretica Applied Physics the maker of the BACCH-SP processor which yields realistic and accurate 3D imaging from any stereo loudspeakers.
He will talk about the BACCH-SP Processor, and purifying stereo to give true 3D imaging from a pair of loudspeakers.
www.theoretica.us
NAGRAニュースレター:最新情報をお見逃しなく
Nagraの最新ニュースおよび限定コンテンツをお届けします。