AV Mentor Matthieu Latour Interview
What plans does Nagra have in the vinyl space?
Will it introduce a new analog tape recorder?
What is its position on streaming?
These and other questions are answered by Matthieu Latour, the company representative we had the opportunity to meet a while ago.
Tell us something about the history of Nagra…
Nagra was founded in the early 1950s, by a young Polish man named Stefan Kudelski. Mr. Kudelski was an engineer by education. He worked in both the mechanical and electronic engineering fields  and contributed writings on both subjects.  Kudelski got his start in audio by designing something completely unrelated to his initial career path – a recorder using magnetic tape to be used for the programs needed at the time to control CNC automated machine tools. His idea was, perhaps, ahead of its time as it did not meet with immediate success in this specific field of industry. Nevertheless, he pursued the development of his idea.
In his attempt to find buyers for his device, he turned to the recording of sounds which, as fate would have it, proved to be a success. His recordings, included an interview with the bell ringer of Notre-Dame de Paris, which surprised the executives of radio companies, mainly because they were made with such a small device. At that time, the concept of sound engineering was associated with a team of people utilizing large and heavy machines that were moved by truck. Of course, on location reporters and broadcasters were thrilled with the promise that this device held.
That first Kudelski portable tape recorder changed the way journalists and sound engineers worked, especially in film and television, where sound recording often occurs outside the confines of a studio. It paved the way for sound engineering and documenting events that could not be recorded were it not for a small, easy-to-carry device. This was a revolution. It allowed the company to become what we know today, largely by evolving that original device while maintaining the general dimensions and format. Nagra's Hi-Fi series products are continually evolving and innovating while maintaining an aesthetic and general size based on Kudelski's first ideas.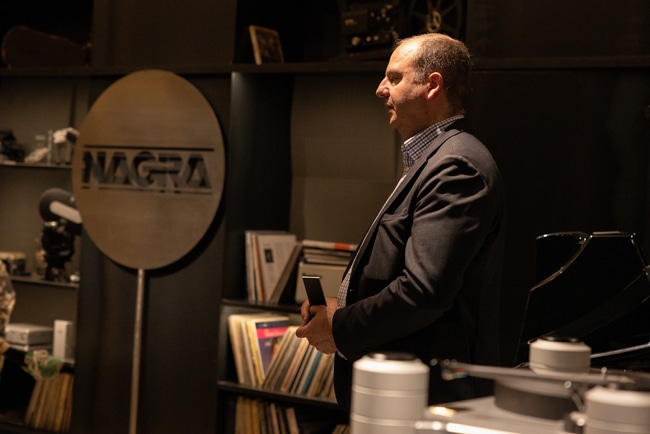 How did you make the transition from professional recording to home high fidelity?
Around 2000, we had a request from a customer to fit a tape recorder with a phono preamplifier, in place of microphone preamplifiers. The distance between the two circuits is not that great. They are both amplifiers with high gain and low noise requirements with the phono preamp simply applying a specific equalization. What made the project interesting was the fact that the customer wanted a front-end with modulometers, at a time when Nagra had abandoned them since the 60s.
So your first design was just a custom tape recorder?
That's what we did. The man was absolutely delighted and we just thought there was no reason not to offer it to the whole market. So our first Hi-Fi device was a phono stage, which actually had the plugs for the connections on the side like our tape recorders and included the modulormeter to indicate levels.
And so Nagra taps into two markets at the same time. Which is the most important?
Today Hi-Fi is the most important part of the business. We still, of course, design and build recorders, but the specific market has become small and the competition is very strong, mainly on the cost level, with many products that are cheap but have a short life – close to 10 years. The way we build these devices at Nagra makes them just about immortal. Costa has a 40-year-old model here, which still works as original.
Where is Nagra Hi-Fi today?
Today we have a large range of devices for demanding audiophiles which, in fact, has been expanded with both our Anniversary Reference turntable, which you see here, along with our new Reference MC phono cartridge. Also on the way to market is our new DAC, the Classic DAC II, which is the new version of the first generation Classic DAC introduced in 2015.
We are talking about a Version 2…
Yes. It will retain the dimensions and aesthetics of the original model but will have significant changes, the most important being the use of the new digital engine, which is used in our the larger models, the HD DAC X and the Tube DAC. Additionally it includes a custom-made port USB. It will rely on semiconductors for the analog stage. In fact, the circuit is very close to what we use in our recorders, with transistors suitable for military applications, which we hand pick and operate in class A. In Europe we will show it in Munich, in a few weeks, in a setup similar to last year, but this year the speakers will be Wilson's new Alex V and not the XVX. We'll also be showing the Reference turntable, which will be similar to the Anniversary we have here, but won't be limited edition, as well as the HD PHONO, the HD Series phono preamplifier.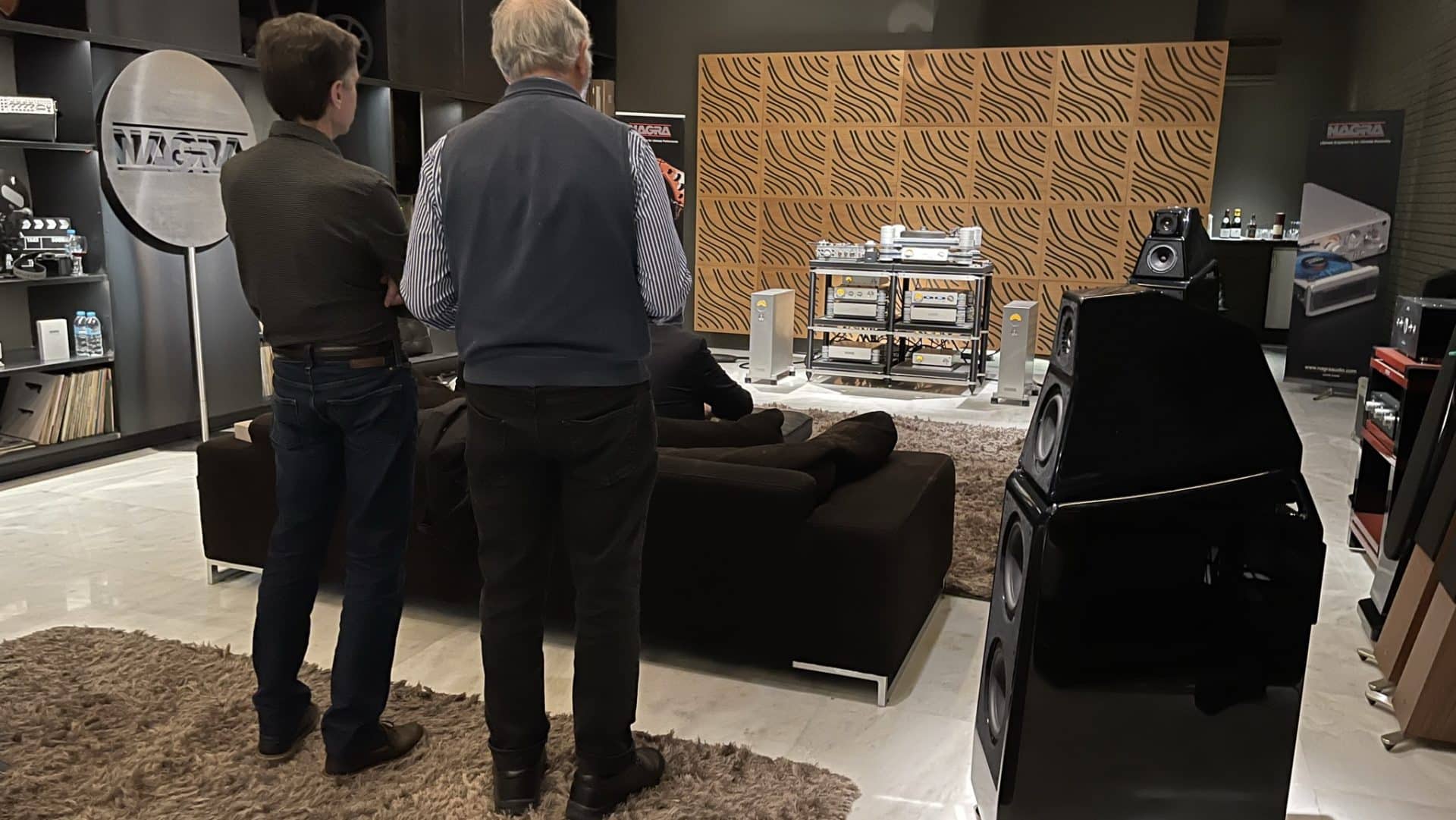 What else is in the works that you can reveal to us?
In fact we intend to complete our series. Nagra has had two product lines for some time – the Classic and the HD line. With the turntable and the Reference phono cartridge we created a third -the Reference line, which we intend to complete with the corresponding DAC and phono preamplifier, at some point in the future. You should also expect two more turntables and phono cartridges – one for the Classic series and one for the HD series. Of course, I don't have a timetable. We are Swiss, as you know, and we do things at our own pace!
Will you be using Exium® AM on these smaller models as well?
Yes. Our goal is to use Exium® AM because its impact, relative to traditional materials, is measurable and audible.
This is a question that I'm sure is expressed by many audiophiles: Do you intend to introduce a new tape recorder at some point?
It's a request we hear all the time and right now there's a very strong trend in the market. What I can reveal to you – and this is the first time I have mentioned this publicly – is that we have decided to bring back to the market the tape extension mechanism that we produced years ago. QGB, as it's called, is a system that allows our portable tape recorders to run reels larger than five and seven inches, which are standard on portable tape recorders. This will allow Nagra owners to use them in the home environment. Original examples of the QGB are very rare and very often cost more than the tape recorder it is made for.
So one can buy a used Nagra portable tape recorder and the new QGB and have a desktop tape recorder ?
Exactly. And keep in mind that the new QGB will be identical to the old part, but it won't be vintage. It will have the exact same form and function but it is a modern design. Right now we are in the prototyping phase and I don't have more to tell you, but it is something that will be done. We have to relearn the art because the people who designed these things in Nagra have retired now. We have some help from them but we need time to design something new based on modern technology. In this part we are a little reminiscent of NASA, which has to relearn how to go to the moon.
On an industrial scale we stopped producing analog tape recorders at the end of the 90s and I think the last custom machine was made in 2010. We certainly have a stock of critical components to provide the relevant service.
But let me insist: Will you bring back Nagra's analog tape recorder?
Once we are done with the QGB, we will deal with the technical know-how of the mechanical part, i.e. the movement of the tape and then the most critical part which is the heads. Electronics for playback and recording are perhaps the easiest…
It is therefore possible…
Yes. I can't tell you with 100% certainty, though. Keep in mind that we are talking about a huge investment and a difficult project that will take time, even for Nagra. I can tell you we want to do it anyway.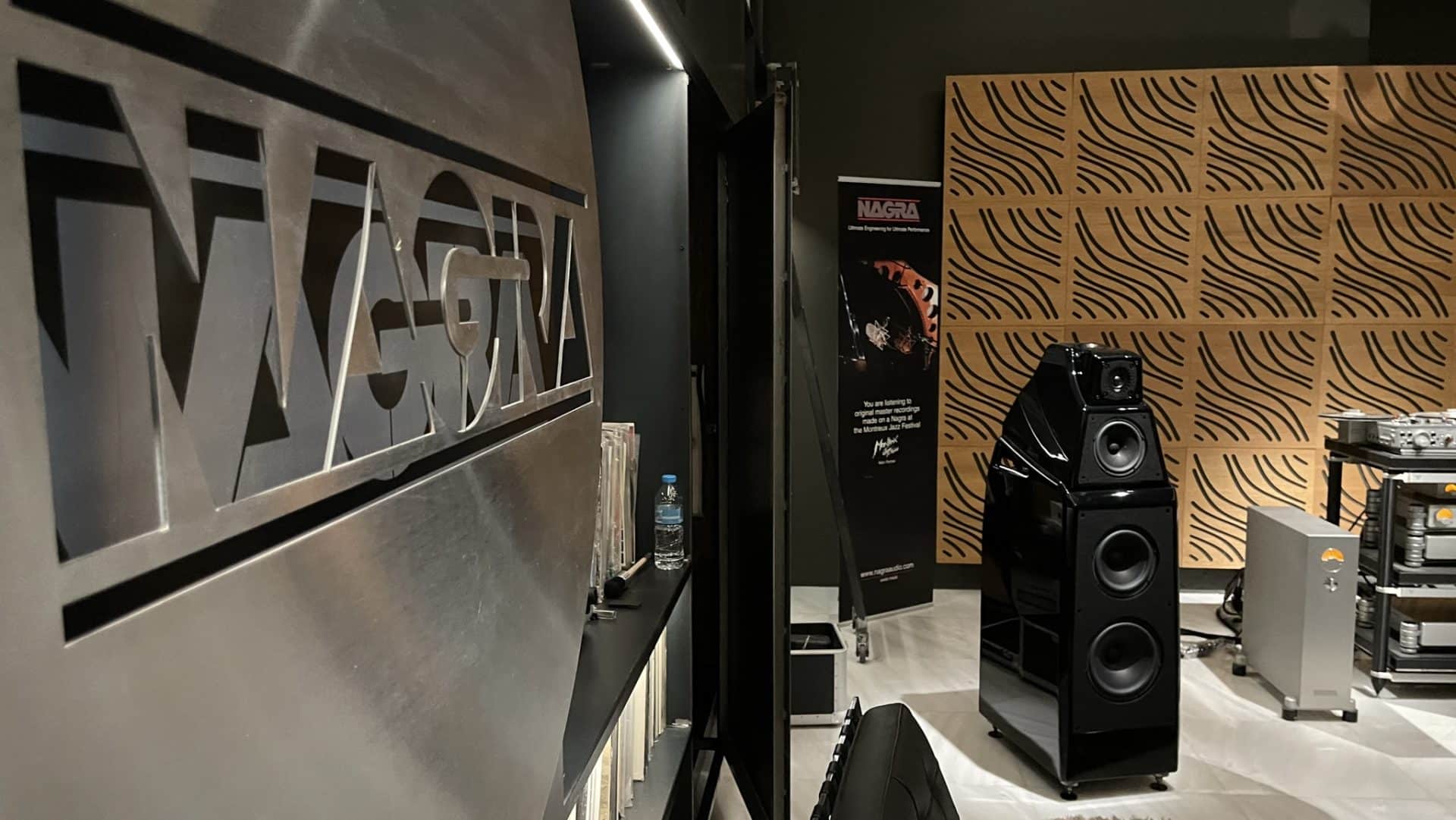 I think that's enough for me. I have press information that you are preparing something on the streaming side. Is there anything you can share with us?
Yes, there is. As you all know our DACs are pure DACs, with the exception of the USB port. In general, we don't like the idea of putting a computer in the same space as the DAC circuitry. From the moment you put a computer in one of your products, it will be obsolete in 5 or 6 years and Nagra's philosophy is the exact opposite – none of our products are designed to "die" due to time. IT is moving at a very fast pace and they are not particularly interested in audio, at least in the way we are interested. This approach causes a race. You need two years to develop the product and in that time, the platform you have chosen is outdated, or at least depreciated in performance and capabilities.
How do you deal with the situation?
We chose to be very conservative and our approach will be an external device that will do the streaming. There are specific platforms for this job, there is no reason to develop something of our own from scratch. What we are designing and will probably demonstrate in Munich is a digital interface that will connect our DACs to the user's data infrastructure.
Keep in mind that this is not an easy process. Having designed high-resolution recorders in the early days of this technology, we know first-hand the value of file playback, but for the average demanding user it's a new world both in terms of technical requirements and interface.
More details at Melody Club:
Tel.: 210-6813.773
NAGRA 뉴스레터: 최신 정보를 받아보세요
Nagra의 최신 뉴스와 독점 컨텐츠를 이메일로 바로 받아보세요.