The Nagra MEZZO is a handheld stereo recorder with built-in microphone. It is ideal for interviews and its light weight and compact size as well as long battery life will allow it to be your constant companion all around the globe.
Book a demo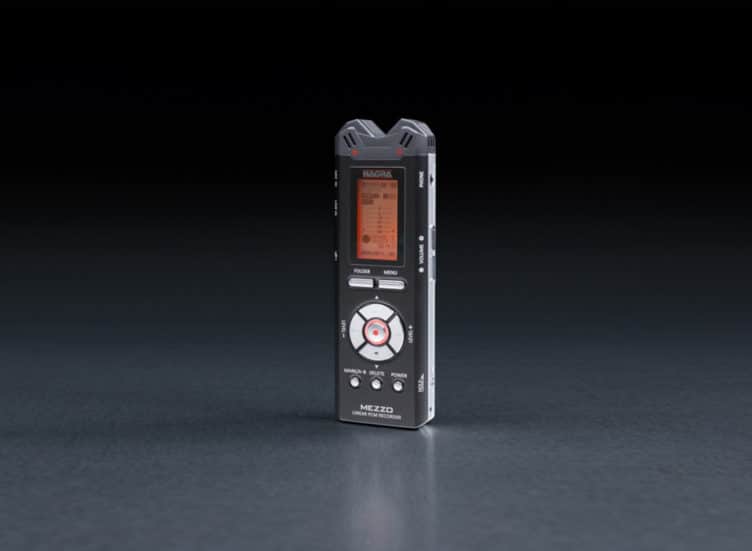 General features
High quality, solid-state audio recorder for any ultra-portable recording situation. It records to an internal 8GB flash memory in PCM Mono or Stereo audio WAV files at up to 24 bits 96 kHz sampling rates, as well as MP-3 compression for longer recording times. Powered by two "AA" batteries, it offers in excess of 40 hours operation. It has an automatic gain control system, a noise-cut, low-frequency attenuation input filter and VOR (Volume Operated Recording) and is equipped with a specially designed extra high-quality playback amplifier and internal loudspeaker.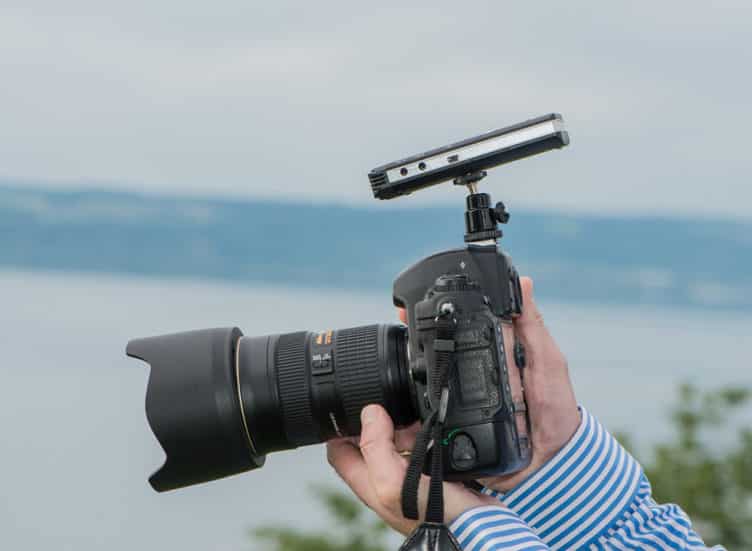 Very easy to operate and comfortable in the hand, the MEZZO is an ideal pocket-sized recording device. Designed for radio journalist applications, DSLR work and any ultra-portable situation. All machine settings are programmed through the comprehensive menu system where many features of the recorder can be adapted according to the user's requirements.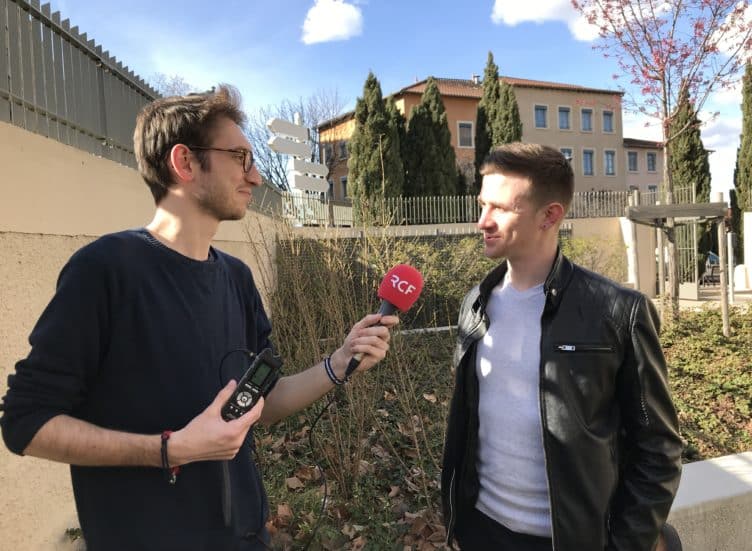 Audio inputs
Compatibility : The Nagra MEZZO has a miniature USB 2.0 port. Through this connection, the internal memory appears on the "desktop" as a mass storage device (external drive) of the PC / MAC and requires NO additional software or drivers.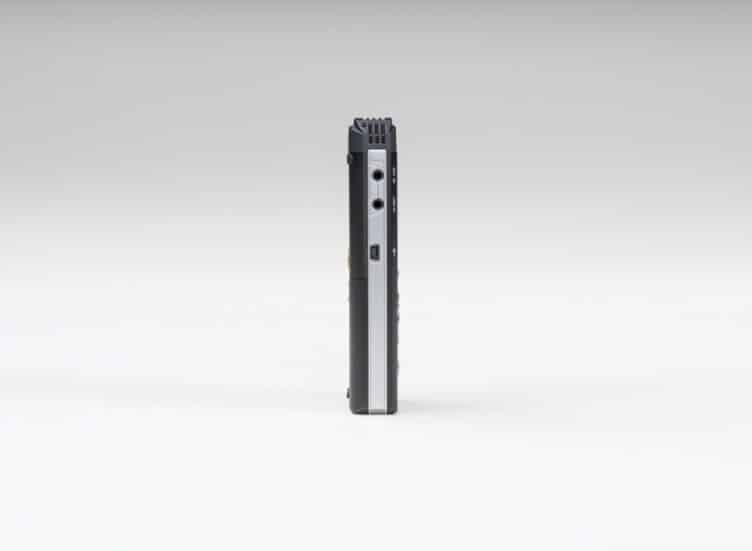 Features list
Solid-state recording
Menu driven
Internal 8GB memory
Long battery life
USB 2.0 port
Lightweight – ultra–portable
High sensitivity, built-in microphones
Built-in loudspeaker, AGC and low-cut filter
Line input
FAT 32 format
External microphone connection
24 bit 96 kHz Linear PCM and MP3 formats
Get an insight into the Nagra Pro Audio
Technical specification
GENERAL
| | |
| --- | --- |
| Data Storage medium: | Internal 8GB Flash memory |
| Recording Method: | Digital (PCM) or Digital compression (MP3) |
| Compression type: | ISO MPEG III |
| Sampling Rate: | Up to 96 kHz PCM and MPEG |
| Playback formats: | WAV, MP2, MP3, WMA |
| Frequency response: | 20 Hz – 20 kHz ±0.5dB |
| Dynamic range adjust: | >40dB |
| MIC S/N ratio: | 90 dB (ASA "A" weighted |
| Dynamic range (recorded file): | >94 dB (Line input 3.5V) |
| Microphone EIN: | >122 dB (ASA "A" weighted) |
| THD+N at 1 kHz: | >0.02% (20Hz – 22 kHz ASA "A" weighted) |
| Mono/Stereo: | Switchable |
INPUTS
| | |
| --- | --- |
| Mic. filter: | 100Hz |
| Input sensitivity: | 620µV to 76 mV for 0 dB recording |
| Mic gain: | 0 – 40 dB |
| Mic. Inputs: | Miniature  3.5mm stereo Jack connector |
| Internal Microphones: | 2 x Cardioid |
| Mic powering: | 3V electret (switchable ON / OFF) |
| A.G.C.: | Switchable (On/Off) |
| Line Input: | Miniature 3.5mm stereo Jack connector |
OUTPUTS
| | |
| --- | --- |
| Headphone: | Miniature 3.5 mm stereo Jack connector |
| power: | 2x30mW (16Ω) |
| Built-in speaker: | 0.1W |
| USB: | 2 |
POWER SUPPLY
| | |
| --- | --- |
| Battery pack: | 2 x "AA" cells |
| Consumption: | 170mW |
| Autonomy: | >40 hours |
PHYSICAL
| | |
| --- | --- |
| Dimensions: | 138 x 41 x 19 mm (5.4 x 1.7 x 0.5″) |
| Weight: | 71 g without batteries |
| Operating temperature: | 0 – 70°C |
| Working humidity: | 20 – 80% |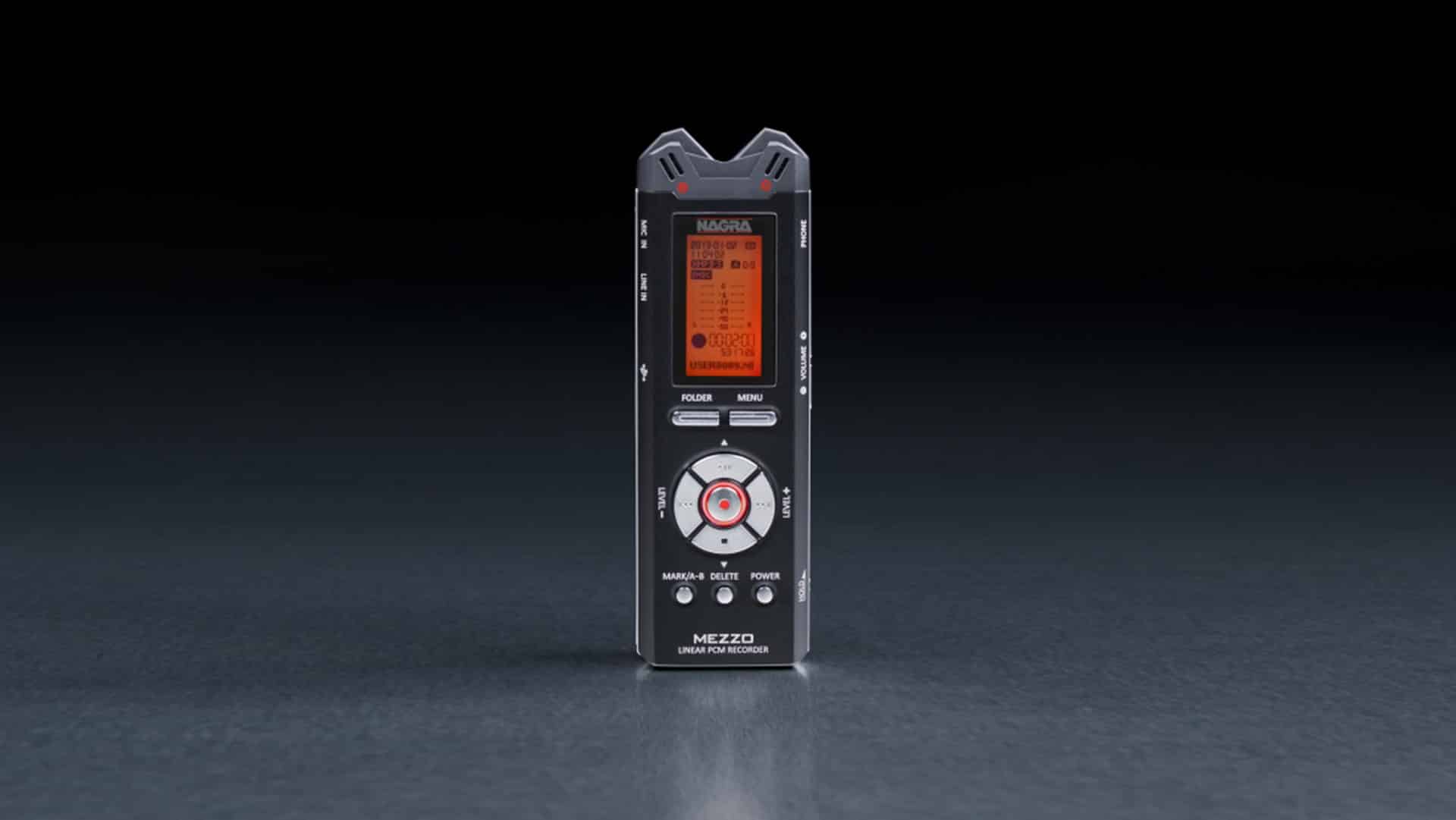 Nagra 新闻订阅:掌握最新资讯
直接通过收件箱接收 Nagra 的最新动态和行业独家内容。
向上